Oliver Wyman, Corridor Platforms announce strategic collaboration | Insurance Business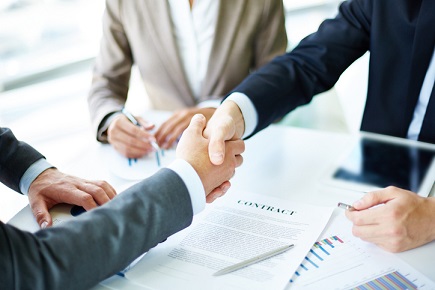 Global management consulting firm Oliver Wyman has entered into a strategic partnership with risk management platform provider Corridor Platforms.
The move means a collaboration of both firms' credit and fraud risk management product offerings to banks and non-bank financial institutions. Corridor Platforms' cloud-based risk management platform, which enables end-to-end credit modeling, loan valuation and real-time policy execution, will be combined with Oliver Wyman's next generation risk analytics, model development and data/process management offerings.
"Financial institutions universally see the potential of big data and digitization to transform their business, but frequently face practical challenges to achieve this value," Oliver Wyman managing partner and head of financial services for the Americas Michael Zeltkevic said. "The Corridor leadership have taken a wealth of first-hand experience and created a unique integrated solution, which enables institutions to make a step change toward the state-of-the-art analytics in risk and beyond, to truly compete in the digital banking era."
"Oliver Wyman is the clear industry leader in risk analytics," Corridor Platfroms CEO Manish Gupta noted. "Building on decades of experience at the forefront of innovative model development, they are propelling their clients toward the pragmatic adoption of advanced techniques and technology.
"We could not have chosen a better firm to help clients leverage Corridor Platforms solutions and create rapid and sustainable financial impact," he added.
Both firms expect the collaboration to serve customers so they can fully leverage their own assets and current capabilities and yet integrate with rapidly evolving open source technologies; while ensuring the control requirements of a regulated environment are held to the highest standards.