OSFI investigating reinsurance practice | Insurance Business America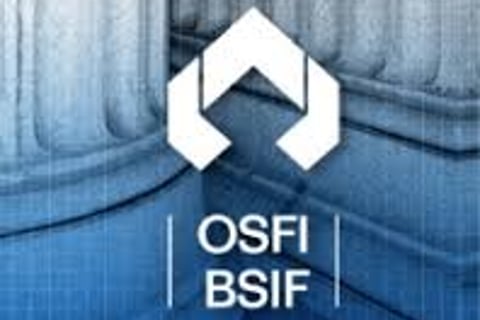 The Office of the Superintendent of Financial Institutions (OSFI) has announced that it is initiating a probe into the growing trend of P&C insurance companies reinsuring commercial risks offshore, reports the
Financial Post.
These transactions typically involve "unregistered affiliates" with limited capital retention in Canada.
The industry regulator differentiated this practice from the transfer of large or catastrophic risks when limited reinsurance capacity exists in Canada. Instead, it contends that insurers are now increasing policy limits and sizes without adjusting their corresponding capital held against those risks.
"This means that exposures ceded are quite large. It also means that exposures are going up without a commensurate increase in the capital of the direct writer," Superintendent Jeremy Rudin told attendees of the 2015 Property and Casualty Insurance Industry Forum in Cambridge, Ontario.
Rudin predicts that the consequences of insufficient capital could be severe.
"History has shown that over-reliance on reinsurance can be dangerous if it is used as a means to "rent" capital to support rapid growth in insurance premiums. Reinsurance cover can evaporate when an insurer encounters stress, and this is usually happens when the company needs the reinsurance the most," he said.
If a Canadian insurance company faces this dilemma and cannot raise new capital quickly enough to compensate, "it may fail."
Between 2011 and 2014, unregistered reinsurers experienced a 30% rise in reinsurance transfers relative to the overall level of premiums written, according to OSFI figures provided to the
Financial Post
.
As a result of these conditions, the OSFI will undertake a comprehensive assessment of the "prudential implications of new uses of reinsurance," with the stated goal of making sure policyholders remain protected.
While the industry awaits the outcome of the investigation, OSFI is advising that insurance companies engage in thorough due diligence of unregistered reinsurers. In particular, it recommends that insurers fully evaluate the regulatory and legal environment of the reinsurance companies' home countries.