Pay insurance, other costs or we're not going to Korea: NHL | Insurance Business America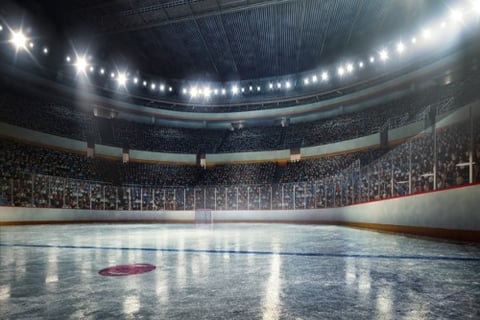 The commissioner of the National Hockey League (NHL) said yesterday that the league is likely not going to participate in the 2018 Winter Olympics in Pyeongchang since the organizers are not willing to pay for player insurance and other costs.
The sports league met with the International Olympic Committee (IOC) and International Ice Hockey Federation last February. Since then, no further negotiations have been made regarding the controversial matter.
Learn more about sport insurance here.
"There are no negotiations ongoing," NHL commissioner Gary Bettman told Reuters. "We were open to having discussions on a variety of things that might mitigate the damage to our season but that had no resonance. As things stand now people should assume we are not going."
The NHL is demanding the IOC backtrack on its decision not to pay for player insurance and transportation costs so that it has more incentive to participate in the games.
During the five previous Winter Games, the IOC had paid for the NHL's player insurance.
Want the latest insurance industry news first? Sign up for our completely free newsletter service now.
"When the IOC comes to us and says, 'by the way we know it costs $15-$20 million to send your players between insurance, charter costs and accommodations for the players . . . well we're not going to pay for that.' If they don't value our participation why are we going," Bettman said at the Sport Business Summit in New York.
Bettman also had issues with the Winter Games' schedule cutting into the NHL's upcoming season and shortening it by two weeks. He also commented that the league should have Top Sponsor status due to handing over $3.5 billion in player contracts.
"The point is I was trying to emphasize the fact that this is terribly disruptive to our business and there seems to be no offsetting way to mitigate that disruption," he said. "I've suggested 'why don't you treat us like a top sponsor?'"
The commissioner maintained that after participating in the last five Winter Games, there has yet to be any quantitative benefit for the NHL.
"Remember, this is February, there is no baseball, no football, it is just us and basketball and we just disappear," Bettman explained. "We don't get content for the NHL Network, we don't get content for our social media platforms and NHL.com."
Some players have expressed their interest in playing in this year's Winter Games regardless of the NHL's decision.
Related stories:
Hockey association suffers six-figure loss in cyber attack
Super Bowl insurance: "More than just a game"