"People's perception of risk management has changed" | Insurance Business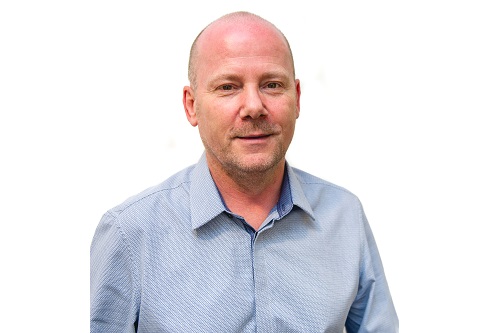 PIB Risk Management boss Adrian Robinson (pictured) went straight to join the insurance industry after leaving school… now, decades later, the managing director tells Insurance Business how he thinks things have become different and what has stayed as it was.
Here Robinson lifts the lid on how the business he is in charge of came to be, and shares where the enterprise stands as part of the bigger picture at PIB Group.
How did you first become involved in risk management?
I left school at the age of 19 and went to work for General Accident Insurance Company. I started off in the personal lines department, then moved into their commercial department and eventually went to work for Scottish Boiler (part of GA).
In 1991 I was approached by Cooke & Mason Insurance Brokers and I went to work for them as their engineering insurance manager. This was when I first became involved in risk management. My role soon evolved and moved to Sigerson Associates (part of Cooke & Mason) in July 2001 where I became involved in providing health and safety services to existing insurance clients. This role developed over the years as the risk management department at Cooke & Mason expanded.
We were acquired by PIB Group in April 2016.
What aspect of your work are you most passionate about?
Without doubt it is the daily interaction with our clients. I do not believe there are many careers where you are able to solve business problems on a daily basis. My role at PIB Risk Management allows me to do this and also meet a wide variety of people in all parts of the United Kingdom. Some of these people I now regard as friends.
As managing director of PIB Risk Management, what do you envision for the business?
Last year, 2018 was a year of transition, where we brought together four separate risk management companies to form PIB Risk Management.
We started by merging Sigerson Associates and Ford Risk Management in February who were already part of PIB Group and we recognised an opportunity to bring our talents and resources together for the benefit of clients. We were then joined by Lincsafe and Wilby Risk Management who were acquired by PIB Group later in the year.
All four parts of the business put the client at the heart of their operation and this is something we do not compromise on even as we continue to grow with investment from PIB Group.
Going forward we will continue to align our ourselves with the broader group strategy, which includes continuing to provide a quality service and advice to our clients, developing our people, simplifying our model, targeting organic growth, increasing new business, and seeking strategic opportunities in order to meet long-term growth ambitions.
Over the years, what would you say have been the most notable industry developments?
The essential components of being a risk manager have not changed over the years. However, I personally believe people's perception of risk management has changed.
Previously if you talked about risk management to clients, many would think about health and safety. This has developed over the years so that when you talk about risk management with clients and your peers, this is now looked at in its wider context to include health and safety, training, information security, business continuity planning, quality assurance, HR (employment law), and fleet risk management, to name just a few.
If you were to leave insurance for another sector, which one and why?
I was never interested in mathematics and numbers at school but as I have progressed in my career I have become more involved in numbers, for example when managing budgets. It is a part of the role I have come to enjoy (I never thought I would), so I would have to say if I left insurance or had my time again, I would look at accountancy.
Name one thing your peers probably don't know about you.
I love playing football (although I am not very good, so I won't be giving up my day job) and am a season ticket holder at Sheffield United.