Preparation key with potential 'no deal' Brexit looming | Insurance Business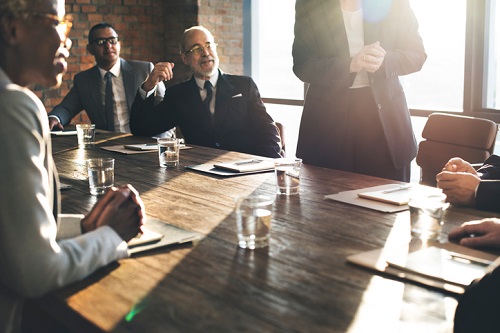 The United Kingdom's new prime minster, Boris Johnson, has vowed to deliver Brexit on October 31 "do or die". Earlier this month, the Tory leader said he wants to make a new deal with the European Union, but has remained steadfast in his intention to scrap a measure designed to keep the Irish border free of checkpoints. This is something the EU has made clear it cannot accept. As such, Johnson has threatened to walk away without a deal and has increased the UK's spending on no-deal preparations.
The uncertainty surrounding Brexit is ongoing. It has been a very challenging period for multinational firms with operations in the UK and elsewhere in the EU because no one knows exactly what the final Brexit might look like. A 'no deal' Brexit would have completely different business implications to a negotiated severance. At the moment, all companies can do is prepare for all eventualities in the best way possible.
"When it comes to insurance, companies must ensure they know their customers," said Ayleen Frete, regional practice leader, London – Allianz Multinational. "Regardless of the uncertainty around Brexit, preparation is absolutely key and therefore it's to know your customers. Teaming up with an insurer that's experienced and has the tools to be able to be prepared for any type of Brexit outcome is also important."
Global insurer Allianz has been preparing for Brexit since the UK public voted to leave the EU in 2016. The primary objective of the insurer's preparation was business contingency. They needed to ensure they had authorization to operate wherever they had business prior to any possible Brexit, Frete explained.
"We applied for third country branch status, which will allow us to continue doing business as the same legal entity across the whole of the UK and the EU – essentially, it will be business as usual," Frete told Corporate Risk and Insurance. "Our primary objective was to continue to have the authorization to do business, which is why we applied for third country branch status. Some insurers have had to create a separate legal entity to continue to be authorized. As a result, they have had a lot of portfolio transfers and other administrative burdens, but as Allianz is the same legal entity across the region, that won't be necessary for us.
"In preparing for Brexit, we've also looked at freedom of services and how that might change in the future. For example, no passporting for the UK would mean that insurers wouldn't be able to do any insurance contracts across borders unless they have a presence in the EU. Again, this goes back to our decision to apply for third country branch status. That's how insurers can deal with the freedom of services issue."
As well as preparing internally, all insurance companies with exposure to Brexit should be getting their clientele ready for any Brexit outcome, Frete added. Brexit can impact any firm with business in the UK and the EU, regardless of where the firm is domiciled. According to Frete, it's best to deal with each client on a case-by-case basis in order to "fully understand their EU footprint," and gauge exactly what type of business they're running and what insurance they have.
"Whatever the outcome, we're ready for Brexit because of our third-country branch application, which happened before March 31," said Frete. "We have the assurance the due to the temporary recognitions regime, we can continue to do business as usual."