QBE launches risk solution for SMBs | Insurance Business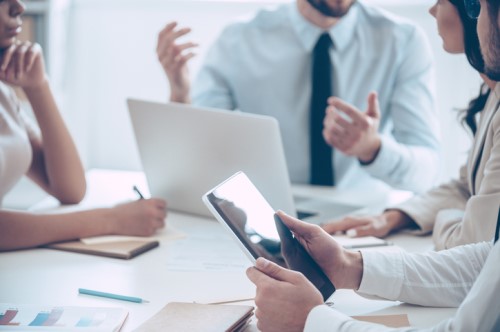 When it comes to disaster preparedness, apathy and lack of knowledge are typically the biggest challenges for small and medium-sized businesses (SMB) in North America. The mindset of "that's never going to happen to me" is far too easy to slip into, especially for those businesses that cannot afford professional risk managers as part of their staff.
Global insurer QBE has come up with a solution to the SMB risk control conundrum. The firm recently launched a Risk Solutions Centre, linked directly to QBE's Global Risk Solutions team, which uses technology to proactively engage business owners and make it easy for them to learn about and plan for the risks they face.
In its current form, the Risk Solutions Centre is primarily geared towards the North American markets, offering risk management tips, tools and advice around natural disasters like hurricane and wildfire preparedness, and other broad topics that impact North American clientele, such as distracted driving and office ergonomics.
"Raising awareness is a huge part of what we're trying to do with the QBE Risk Solutions Centre," said John Oliver, QBE Global Risk Solutions Centre lead. "We want our customers to be the safest, most prepared organizations they can be, and the first step in that process is making a compelling case that businesses of all sizes should focus some attention on risk management.
"A lot of it comes down to good story telling and information sharing. At QBE, we pride ourselves in our expert knowledge and we have the data and tools available to make a compelling argument, even to a smaller or mid-market customer, that there's a true likelihood that something like a hurricane or a wildfire could impact their business."
According to the Federal Emergency Management Agency (FEMA), almost 40% of small businesses never reopen their doors after a natural disaster. While it's impossible to prevent a natural catastrophe from occurring, it is possible to mitigate the damages that could arise as a result of such an incident. The aim of the Risk Solutions Centre is to provide proactive businesses with the solutions they need to carry out that risk mitigation.
"The Risk Solutions Centre is a central point of contact for our policyholders, the general public and our agent and broker partners to get access to QBE loss prevention advice," commented Mark McCormick, QBE North America's vice president in Global Risk Solutions. "We realize that large insurance companies can sometimes seem daunting for policyholders and agents to approach for information and advice. The Risk Solutions Centre is geared towards making our policyholders more aware of their risks and more comfortable gaining the knowledge they need to mitigate those risks."