Revealed: UK regions where schools are at the highest risk of major fire incidents | Insurance Business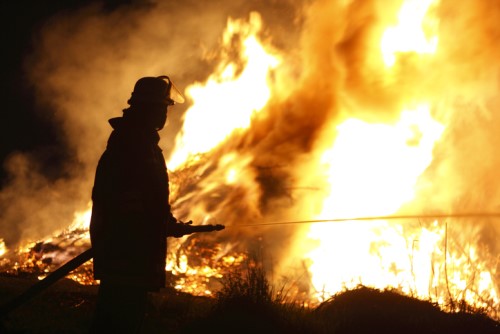 Schools in Scotland, East Midlands, North East, North West, and Yorkshire & Humberside have something positive in common – these regions are deemed the safest in the UK, after a Zurich Municipal study found that they achieved the most top scores for fire detection and protection risk management practices.
As for those with a less than stellar record, the insurer cited schools in the West Midlands, Wales, South East, Greater London, and South West as being at the highest risk of major fire incidents.
Zurich Municipal's data analysis was based on 1,000 risk management site surveys it carried out in UK schools between 2016 and 2018.
"In Scotland, where sprinkler systems are legally required in all new and major refurbished schools, almost three in 10 (29%) of Scottish schools are rated 'excellent' for fixed fire protection systems," noted Zurich Municipal, "in stark contrast to English schools where only one in 20 (5%) achieved the same rating."
In fact, 67% of schools in England were rated as 'poor' for fire protection systems. It was also noted that only 15% of the 673 schools built and open in the UK since 2011, were fitted with sprinklers.
"A change in government legislation to make sprinklers in schools mandatory not only protects children while they are in school, it often contains the fire to the room it starts in when it happens out of school hours," stated Tilden Watson, head of education at Zurich Municipal. "Not only does this minimise the level of damage caused, it also negates the aftermath which often leads to months or even years of disruption for children's education while the school is repaired.
"Schools are not just attended by children, they are community hubs which are used outside of school hours by a range of societies and organisations. The loss of these spaces can have significant impacts on local communities lacking accommodation for night classes and local events while the school also loses the rental income."
Last month, Zurich Municipal issued a letter to the Department for Education and called for urgent government action to protect school premises and communities by updating the relevant building regulations and building bulletin standards.
Meanwhile, Fire Brigades Union assistant general secretary Andy Dark also offered insights.
"After a decade of austerity, the fire and rescue service is hanging by a thread," asserted Dark. "With slowing response times and massive cuts to firefighter jobs, a sprinkler system could make the crucial difference, saving a school from destruction in a fire.
"Building schools on the cheap is counterproductive – and the cost could be the complete disruption of our children's education. We need to invest in schools as a part of investing in our future."