RIMS announces 2019 Risk Manager of the Year | Insurance Business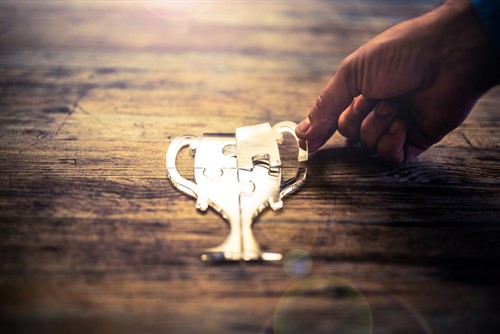 The Risk Management Society (RIMS) has announced its 2019 RIMS Risk Manager of the Year. Taking the top spot this year is Luke Figora, senior associate vice president and chief risk and compliance officer at Northwestern University in Illinois, US.
Figora oversees a portfolio of risk governance operations, including risk management, internal audit, compliance, and environmental health and safety for the premier research university. He holds responsibility for the organization's enterprise risk management (ERM) program and leads interaction with the Board of Trustees Audit, Risk, and Compliance Committee. He also manages a portfolio of business services, including procurement and payment services and auxiliary operations.
Some of his notable achievements in the position including commanding Northwestern's captive program, which solved an immediate grant-related issue that ultimately saved the university close to $1.2 million. His risk management team have also played an important role in the formation and ongoing success of the Northwestern Prison Education Program at a local correctional facility. Furthermore, they've also collaborated closely with the university's athletic department leadership to ensure the safety of its student athletes.
RIMS CEO Mary Roth described Figora's risk management efforts as "masterful". She commented: "Building a strong risk management program demands a blended approach that effectively addresses exposures while also supporting new, value-generating initiatives. Luke Figora masterfully captures this focus at Northwestern University. His accomplishments have resulted in tremendous cost-savings and have paved the way for many wonderful educational opportunities for its students. It's an honor to present Mr. Figora with the prestigious Risk Manager of the Year award."
As well as announcing the 2019 Risk Manager of the Year, RIMS has also inducted David Stills, vice president, global risk management for Walmart Inc., into its Risk Management Honor Roll. Stills leads a team of over 550 risk management and risk finance professionals who collectively have responsibility for Walmart's global risk management division.
His responsibilities include global property insurance, global management liability insurance, global casualty and excess casualty insurance, global cyber insurance, aviation and FBO insurance, and all other global insurance programs. He also has responsibility for insurance claims impacting the globally-relevant policies and management of Walmart's captive insurance company. Annually, his team manages more than 180,000 casualty claims.
Under Still's leadership, the Walmart risk management team has embraced technology. For example, they have implemented processes for instant closed circuit television access in its stores and clubs, as well as case manager scorecards to better identify, emulate, teach and reward best practices, and a mobile app for a more efficient accident intake. These technological advancements are expected to fuel more than $6 million in annual claims administrative cost savings.
"David Stills has embraced the evolving, more strategic role expected of today's risk professional," said Roth. "Deservingly, we proudly welcome Mr. Stills to RIMS Risk Management Honor Roll and recognize him for his extraordinary success advancing Walmart's robust risk management program."
Both Figora and Stills will be recognized at RIMS 2019 Annual Conference & Exhibition scheduled for April 28 through May 01 in Boston.