RIMS seeks pandemic risk insurance program | Insurance Business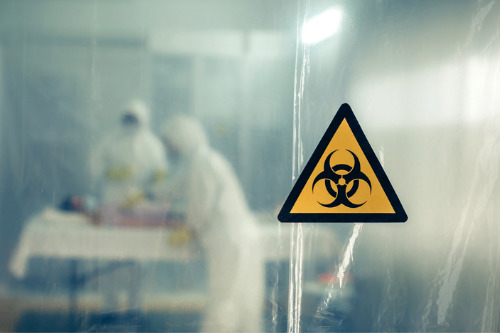 RIMS, the risk management society, is urging Congress to create a pandemic risk insurance program to accelerate economic recovery during and after events like COVID-19.
In a letter addressed to the US Department of the Treasury, Congress and the Office of US President Donald J. Trump, the risk management society commends the US government for its swift action in enacting the Coronavirus Aid, Relief, and Economic Security (CARES) Act, but it also asks for "further steps to accelerate economic recovery by creating a pandemic risk insurance program."
RIMS, which represents over 7,500 members from more than 2,700 across the US, argues in its letter that: "a public-private partnership that addresses pandemic risk is critical to facilitating access to capital from lenders and equity markets. Such a program will establish a viable insurance market with sufficient, affordable capacity. It will help create certainty for businesses and organizations of all sizes across the United States, and it will ensure that we can meet future pandemic events with greater resilience."
The society is now calling on the risk management community to support the initiative for a public-private pandemic risk insurance program by contacting their local Congress member via this form.
RIMS' call for a pandemic risk insurance program follows on from a survey of the society's US membership, through which 66% reported they will have direct business interruption losses as a result of COVID-19. More specifically, 77% expect their losses to be over $1 million, and 36% estimate losses to be more than $25 million. A huge 91% of respondents said they are supportive of a TRIA-type federal loss-sharing program for insurance claims relating to losses resulting from a pandemic or epidemic, and 65% of risk professionals said they would be willing to pay up to 5% more in premium to make this happen.
"The hardest hit industries, which are vital to the US economy, fear that they will not be able to access capital without assurance against pandemic risks or that coverage is cost prohibitive to a broad group of consumers," RIMS stated in its letter to Congress. "It is our mission to help these businesses and their employees mitigate that risk. A pandemic risk insurance program would operate as a risk-sharing mechanism between the insurance industry, policyholders, and the Federal government. As with traditional insurance policies, policyholders would absorb initial losses up to a specified deductible. Insurers would then provide affordable business interruption coverage up to a certain limit with the government backstopping the program after that limit is exhausted."
RIMS President Laura Langone commented: "From our homes and our local communities to the boardrooms of some of the world's largest corporations, COVID-19 has highlighted the need for strong risk management strategies to address interruptions resulting from a global pandemic. Congress has done exceptional work by quickly introducing the CARES Act but there is still much work to be done. We look forward to the opportunity of collaborating with them to develop a sound pandemic program that instills confidence in businesses and reinvigorates the economy."
A full copy of the letter can be found here.