Risk engineering – the good, the challenging, and the traveling | Insurance Business America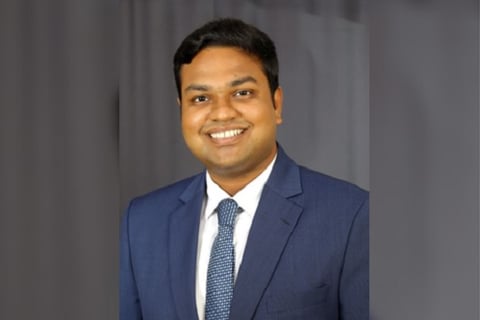 The following is an interview conducted by The Institute of Risk Management (IRM) with one of its members, Karthik Upamaka (pictured) GradIRM Lead Consultant | Risk Management & Energy and Commercial Practice | JLT Independent Insurance Brokers Pvt. Ltd, India.
How did you get your job?
After finishing my graduation in Mechanical Engineering in 2013, I had two options to work with – a company that was into automobile design analysis and the other a risk management company (Chola MS Risk Services Pvt Ltd, India) which focussed on loss prevention engineering. I chose to start my career in loss prevention engineering as I was extremely fascinated with the nature of work which kind of assured me of an enriching experience. This choice enabled me to enter the field of risk management. Within a span of three years with this firm, I have had the opportunity to visit about 400 facilities across India. Then I moved on to a multinational insurance broking firm (JLT Independent Insurance Brokers Pvt Ltd, India) where my role got broadened into helping the clients to identify their operational risks and suggest risk mitigation strategies including risk transfer through a robust insurance program.
What's a typical day like as a risk engineer?
Risk engineering is like a paid learning holiday for me. It involves traveling to different places across the country, meeting experts from different disciplines, interacting with them on subjects pertinent to their operations, understanding them in detail and then wearing the lens of a loss prevention engineer, identifying the risks and suggesting suitable risk mitigation measures.
This entire activity typically starts at the site with a preliminary interaction with the plant team consisting of concerned personnel from different departments, explaining to them the scope of work and gathering the data required for the assessment. This is kind of an icebreaking session which is then followed by a site visit where the actual physical risks are identified. Once the risk identification is done, a close out presentation is given with all the observations and the opinion of the plant personnel is sought after. Once a consensus is arrived at (which is the most difficult part) on the observations, responsibilities are allocated to the respective department heads to take a corrective and preventive action, which will be monitored for a set period (usually ranging from three months to one year). This entire exercise is only meaningful when a detailed property risk assessment report is prepared and shared with the concerned teams.
What do you enjoy most about your job?
As I said earlier, the thing that I enjoy the most with my job is traveling, interacting with experts and the knowledge that I obtain from each and every visit. Each and every plant has something unique to observe and to learn. India being a vast country with a great diversity, I get to learn a lot about different cultures, taste different food, understand different perspectives, and encounter distinct geographical constraints which largely influence behavior towards risk management. Sailing through these diversities is the best part of the job.
What are the challenges?
The biggest challenge is to question the fixed mindset we sometimes encounter with the concerned owners of the risk. To navigate through these tough conversations is the most interesting part. These conversations test the soft skills and the technical skills of a loss prevention engineer. Apart from this sometimes the travel can be hectic due to the harsh summers we experience in the country but this is nullified if the destination offers a great experience.