Risk management moving into the spotlight - Airmic | Insurance Business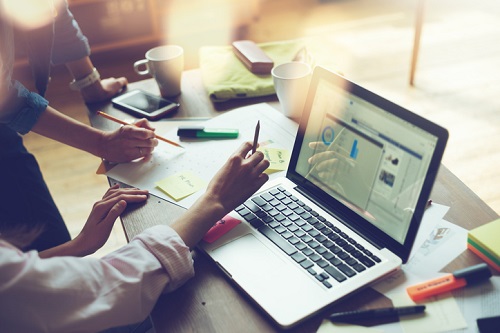 An Airmic member survey has revealed risk management is becoming the profession to watch in the insurance industry.
The survey, which was launched at the Airmic member conference last week in Harrogate, found that 29% of Airmic members have responsibility for risk management, which is up 7% from 2017.
Julia Graham, deputy CEO of Airmic, said that overall the survey highlighted that risk managers and risk professionals were increasingly in a better position to influence the business environment.
"What is [the survey] telling us in what we need to do?" Graham said. "I think the first thing it shows us is we're in a fantastic position of representing the profession that is responding to the changing business landscape.
"I'm not saying that people will think that's easy, but what we are saying is that people are up for the challenge. Which I think is a fantastic message which comes through."
Overall, Graham said, the increase in the number of organizations employing risk managers showed that they were taking the profession seriously.
However, the deputy CEO did warn risk professionals that just because there was more demand for them, doesn't mean they shouldn't keep showing why they are valuable and needed.
"[The research] is telling us that our members are keen to move from the back office to center stage, or, if you like, to take that spotlight," she explained. "You've got to do that before you walk into the boardroom - start to share what you think you can do and add value to your organization. Show that you've got a pretty good story to tell, and that you can add that value and do it in an informed and educated way."
Perhaps one of the reasons that risk professionals are starting to be more valued and in demand, but also a continuing challenge for the insurance industry, is the speed of change with technology.
"What we are also seeing is a continuing transformation of business models," Graham said. "When we wrote Roads to Revolution last year, we could see clearly the impact of technology and what that was doing to the world, particularly business models. We still see that continuing, that hasn't changed."
In the survey, members were keen to be part of fast changes - seeing the challenge and stepping up to it.
"Our members are saying we want to be part of that challenge, including the technology part of it," he said. "What we see them wanting to do is shift from more of a peripheral role to more of a central role and a business partner with more of a strategy making function."
Based on those changes, members said they wanted more skills to be able to do their jobs better.
"I think there are some obvious skills in areas like data and analytics, and we're responding to that," Graham said. "But interestingly they're telling us that they want skills in what we'd call non-traditional areas too.
"They're very keen to be able to communicate better - so if you've got to communicate complex ideas then really you need more sophisticated communication skills to do that. And one of the things members are saying is that they like the idea of storytelling."
The survey was the most comprehensive the organization has ever done and is available to download on the Airmic website.
Ultimately, Graham explained, the purpose of the survey was to help Airmic do its job better, which also helps the industry overall.
"When we run this research, it helps to inform our agenda. It informs our technical agenda, it informs our educational agenda, and most definitely it informs our strategy when we revisit that," she said.