Risk managers and insurers – how the relationship is evolving | Insurance Business America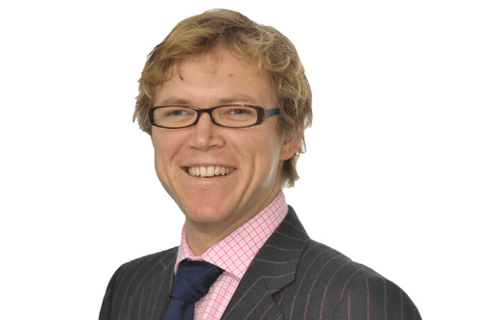 In wake of the wave of uncertainty that has buffeted the world in recent times, it is understandable that risk management is front-of-mind for organisations. In 'Adaptability and Agility', a report published by Airmic and QBE last month, a spotlight was shone on how the risk management profession, which has been under intense pressure recently, has responded to the challenges it has faced and how its relationship with insurers is evolving.
In the report, Matt Lacy (pictured), interim executive director, UK, insurance, QBE stated that: "Preparing for shocks is no longer just the preserve of risk managers, but instead needs to be part of board-level debate, with the time spent discussing risks and mitigation strategies commensurate with the potential impact of that risk."
Read more: QBE creates new ESG risk management framework for SMEs
Speaking with Insurance Business, Lacy highlighted that it's important to remember that this period of uncertainty stretches back longer than since March 2020, when the COVID crisis ignited.
"The prime driver for uncertainty in the last 18 months or so is obviously COVID, but before that, we had various other factors, which have driven uncertainty in the economy. You have to also look at Brexit, you look at geopolitical instability, you look at macroeconomic factors, elections […] etc," he said. "So, what we really wanted to understand was - how do risk managers feel that they've coped during this period of uncertainty?
"And the answer to that is that they've been at the coalface having to deal with a lot of challenges, but they've dealt with it pretty well. And they've had to be more agile, because if they weren't, then their businesses would suffer. That was the main driver for [this report] – understanding the background to their thought processes and how they became more agile during that period."
A key finding emphasised the need for insurers and risk professionals to work as closely as possible together to create a healthy and sustainable insurance ecosystem. And having served with QBE for almost 20 years now, taking on a variety of roles during his tenure, Lacy has seen first-hand why this relationship is so important and how it can be developed.
There is no better way for an underwriter to understand a business than by going out and visiting that business, he said, and meeting that client and having those conversations that allow them to generate a much deeper understanding of the business. But also it's beyond that first point of contact that the relationship between these two key parties needs to evolve.
"It's been like this as long as I can remember," he said, "but generally risk managers and insurers come together [around] renewal time, maybe a month or two before renewal. So, it's about taking that conversation outside of that period, to really have more continuous engagement. And I think technology helps that. Often it's difficult to put meetings in diaries and meet up at numerous times in the year but it's easier to do that with technology."
Read more: QBE reveals major change to its UK leadership team
The key to a healthy insurer-risk manager relationship, therefore, is to open up more frequent channels of communication, whatever these might be, in order to share any changes that have occurred within a business. Data sharing is another integral element. As an industry, Lacy said, there's a lot of discussion in the insurance market about big data, about analytics, and about harnessing the power of data. But this needs to move beyond just a conversation, as it is incumbent on all companies to be able to understand the data they have available within their organisations and how that can help their clients or their insurers.
"I myself have been with QBE for 20 years but as an organisation, in terms of the businesses we've acquired, some of those businesses have been trading for 100 years now. And they might not have data going back that far but they've certainly got data that goes back many years," he said. "It's about firstly, being able to unpick that data and put it into a meaningful structure, and then it's about doing something constructive with it. So, we're going through a bit of a journey.
"And when you look at new start-ups, they [tend to be] in a slightly easier position because they start with a blank bit of paper, and they can structure their business and their data, capturing processes, probably more easily than we are able to do, because of our history, because of us having to pull lots of bits of data together from different sources. But what they don't have is that rich history and quality of data that we've got."