Shipping losses down, but significant risks remain: report | Insurance Business America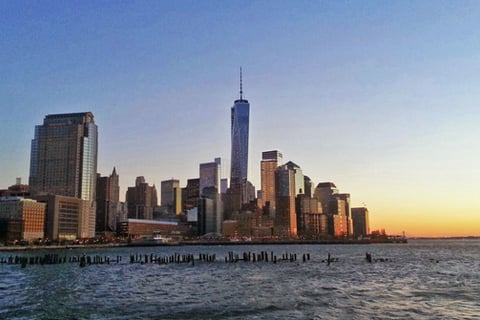 2014 marked the safest year for shipping in the past decade, according to the Allianz Global Corporate & Specialty SE's (AGCS) third annual Safety and Shipping Review 2015.
Analysts not only found that losses decreased by 32% since 2013, but heightened regulations have resulted in a 50% loss decline since 2005. These figures are critical, since an estimated 90% of all global trade requires sea transportation.
Still, 75 large ships were lost globally last year, and the three biggest causes were:
Sinking and submerging , representing 65% of losses
Grounding, or shipwrecked, representing 13% of losses
Fires or explosions, representing just 4%
These incidences resulted in 2,773 casualties, and similar to the year prior, 2014 faced the most losses in the regions South China, Indo China, Indonesia and the Philippines.
While the downward trend of maritime losses is encouraging, several foreboding risks threaten the sector and those who work in it.
These include:
Increasing ship size, including some that are able to transport more than 19,000 containers. Expanded capacity means lost ships wreak a greater financial toll, and experts advise that the industry should begin preparing for $1 billion+ losses
Excessive dependence on e-navigation at the expense of robust manual training and skills. Collisions have already been reported as the result of this
Political unrest and human trafficking concerns, as hundreds of ships have been redirected for rescue efforts, and security risks are rampant
The emergence of piracy in Asian waters
In addition, as with many global enterprises, cyber risks are becoming a top priority among safety and security concerns. Both the ships themselves and the ports in which they dock may become appealing targets for cyber criminals in the near future.
"A cyber-attack targeting technology on board, in particular electronic navigation systems, could possibly lead to a total loss or even involve several vessels from one company," Sven Gerhard, Global Product Leader Hull & Marine Liabilities, AGCS, said in a statement.