Swiss Re: despite record-high catastrophes, insured losses are down | Insurance Business America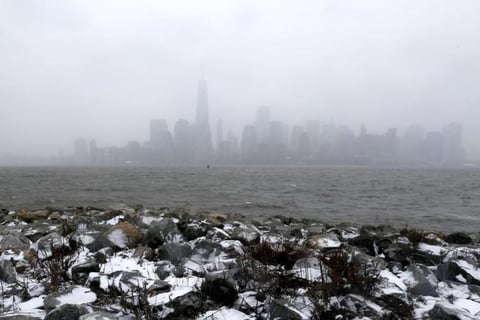 Despite 189 natural catastrophes occurring globally last year, the highest on record, insured losses were still "well below" the past 10-year average, according to the latest Swiss Re
sigma
study.
In 2014, natural catastrophes and man-made disasters precipitated insured losses of $35 billion, a decrease from $44 billion of insured losses the year prior and the $64 billion decade-long average.
In addition, the number of casualties also decreased, as 12,700 died from disasters in 2014, one of the lowest numbers in Swiss Re records. By comparison, 27,000 people lost their lives as the result of similar catastrophes in 2013.
These declines may be attributed to the relatively tame Atlantic hurricane season, although Hurricane Odile did bring substantial losses in the Baja of California, Mexico.
Thunderstorms, however, are increasing in frequency and causing insured losses to rise on a consistently upward trend. This is particularly a factor in the U.S, where tornados are becoming more common, and in Europe, which is subject to hailstorms and flash floods.
Another major driver behind insured losses in 2014 was severe winter weather in the U.S. and Japan.
Prolonged freezing temperatures and violent snowstorms generated insured losses of $2.4 billion, in the U.S, which is more than double the 10-year average. In Japan, a mid-February cold snap brought with it extraordinarily heavy snow that killed 26 people and produced insured losses of $2.5 billion.
Finally, the report noted that, "The lack of insurance coverage in many areas remains a problem." This issue is particularly prominent in Serbia, Bosnia, and Croatia, which experienced heavy rains, flooding, and damages from flying debris.
Insufficient coverage plagues the United States as well.
"In spite of high exposure to seismic risk, insurance take-up in San Francisco County and California state generally is still very low, even for commercial properties. That's why insured losses, in certain areas, can be surprisingly low when disaster events happen," said Lucia Bevere, co-author of the study.