Swiss Re reveals emerging risks in insurance, society | Insurance Business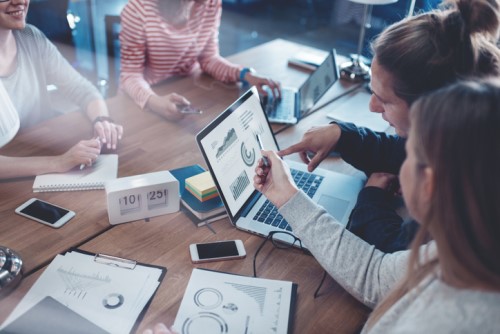 Swiss Re Institute has released its 2019 SONAR report offering insights into emerging risks, as well as highlighting a number of emerging trends.
It identified developing risks that are difficult to quantify but could potentially have a significant impact on the industry and society. These include the digital technology's clash with legacy hardware; new risks emerging from the spread of 5G mobile networks; increasingly limited fiscal and monetary policy flexibility; genetic testing's effects on the insurance industry; and the effects of climate change on public health.
New technologies meet ageing infrastructure. According to the report, technological improvements are ongoing. However, it points to hardware in areas of critical infrastructure that is often outdated. "As a consequence, insurers face higher risk accumulation and unexpected loss potential in the areas of property damage, bodily injury, business interruption and cyber risk," it said.
The spread of 5G technology. The report suggests current concerns regarding potential negative health effects from electromagnetic fields are likely to increase. Additionally, it emphasizes that hackers can exploit 5G speed and volume to acquire (or steal) more data faster. Major concerns are possible privacy and security breaches, as well as espionage.
Limits to central bank tinkering. The SONAR report claims the re/insurance industry could benefit if changes to policy bring growth and financial stability. "However, a rise in uncertainty, causing higher financial market volatility and declines in asset valuations, is a potential risk factor," it noted.
The growth of genetic testing. The report shows widely available and affordable genetic tests have been adopted by public health systems and individuals. It claims this has significant implications for life insurers, both in regard to data management and regulatory constraints.
Climate change and public health. The report shows millions of lives and healthcare services could be at risk of hazards from climate change affecting human health. It urges risk leaders and professionals to act well before mortality rates and healthcare soar, with significant consequences for the health, workers' compensation and life insurance lines of business.
Read more: FM Global reveals countries with the most – and least - resilience
"Swiss Re and the insurance industry at large first flagged climate change as an emerging risk many decades ago," Swiss Re Group chief risk officer Patrick Raaflaub said. "The risk has now 'emerged' but associated and challenging uncertainties still remain, such as the implications on life and health insurance.