This week's top risk jobs – June 13, 2019 | Insurance Business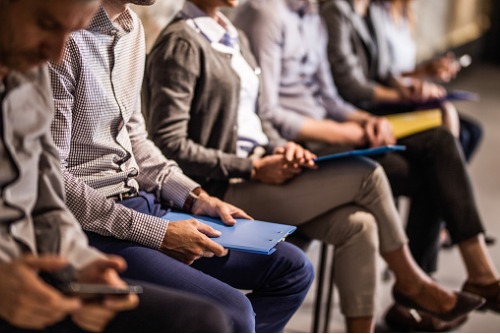 Looking for a change? Here are this week's top jobs from around the globe. You can find last week's round-up here.
United States
Corporate Risk & Broking Leader, Willis Towers Watson
Willis Towers Watson is currently seeking a CRB leader, who will play a pivotal role in the firm's growth strategy by expanding the business into mid- and large-sized organizations, including providing integrated service offerings to its existing client list which includes 90% of the Global Fortune 500 and 85% of the US Fortune 1000. The successful candidate will be based in Chicago, IL. You can apply here.
Risk & Insurance Manager, Dutch Bros Coffee
Dutch Bros Coffee is looking for a risk and insurance manager who will be responsible for driving and implementing a strategic approach to risk management by reviewing and managing transferable and nontransferable elements of the company's risk profile. The successful candidate will be based in Grant Pass, OR. You can apply here.
Canada
Director, Risk Management, Arterra Wines Canada
Arterra Wines is recruiting for a passionate, dedicated, team player who is self-motivated and goal oriented to fill the position of director, risk management. The successful candidate will report to the senior vice president legal and corporate affairs and will be responsible for all aspects of risk management. He or she will be based in Mississauga, ON. You can apply here.
Europe
Technology Risk & Audit Manager, KPMG UK
KPMG has a fantastic opportunity for the right candidate to work at a world-renowned professional services company. The successful candidate will be responsible for delivering value added assurance services to clients, as well as conducting fieldwork and managing and supervising project teams in the delivery of assurance assignments. He will be based in Newcastle upon Tyne. You can apply here.
Hong Kong
Enterprise Risk Management Head, Hays Banking & Financial Services Hong Kong (recruiter)
A leading bank within the region is looking for a candidate with 10+ years of experience to manage their Entreprise Risk Management Team; overseeing Operational Risk, Recovery Planning and IFRS 9 projects. In addition, the successful candidate will also have to drive and strengthen the bank's recovery and resolution planning capabilities while developing and performing an ongoing review of impairment models under IFRS 9 standards. You can apply here.