This week's top risk jobs – September 12, 2019 | Insurance Business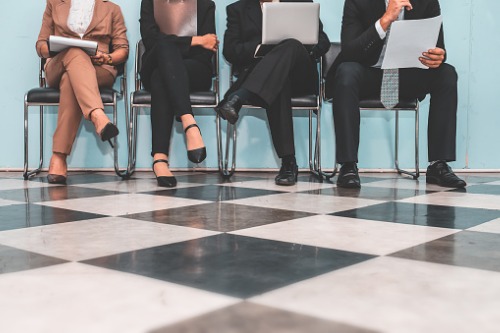 Looking for a change? Here are this week's top jobs from around the globe. You can find last week's round-up here.
United States
Corporate Risk Analyst, Herman Miller
Herman Miller is looking for an experienced corporate risk analyst who will protect the firm's assets and earnings from the risks of accidental loss or excessive benefit cost through a risk management program. Key responsibilities include managing the risk of all insurance programs, recommending revisions to the corporate risk management policy as appropriate, and working with the business risk and human resources teams to ensure regularized audits. The role is based in Holland, MI. You can apply here.
Risk Analyst I, Dovenmuehle Mortgage
Dovenmuehle Mortgage has an exciting opportunity for a risk analyst to join a team that compiles and analyzes different risks within the firm. Main responsibilities include inputting risks into risk management software with appropriate risk scoring, building and exporting risk management reports out of risk software, and communicating with different levels of management throughout the firm. The role is based in Lake Zurich, IL. You can apply here.
Europe
Group Head of Health and Safety and Risk Management, Aspen Healthcare
Aspen Healthcare is seeking a group head of health and safety and risk management who will act as an expert advisory resource on health and safety and will be responsible for reviewing and updating the group health and safety policies and performance so they are in line with current legislation and legal duties. Experience in conducting audits and risk assessments as well as a good understanding of risk management principles are essential for this role. The successful candidate will be based in London, UK. You can apply here.
Singapore
Operational Risk Manager, Maybank Singapore
Maybank is looking for an operational risk manager who will provide guidance on operational risk matters to the first lines, overseeing the risk management process for outsourcing and new product approval, reviewing and maintaining policies under the operational risk purview, and organizing training and workshops to promote awareness of the three lines of defense under the operational risk management framework. You can apply here.
Head of Fraud Risk Management, United Overseas Bank
The United Overseas Bank is searching for a head of fraud risk management who will be responsible for overall direction of the fraud risk management unit. The successful candidate will develop related governance structure and policies to ensure risk priorities are met; establishing appropriate strategies and risk assessments to mitigate the regulatory, financial, and reputational implications associated with fraudulent activities; and providing advice to business partners on fraud risk awareness and management. You can apply here.