This week's top risk jobs | Insurance Business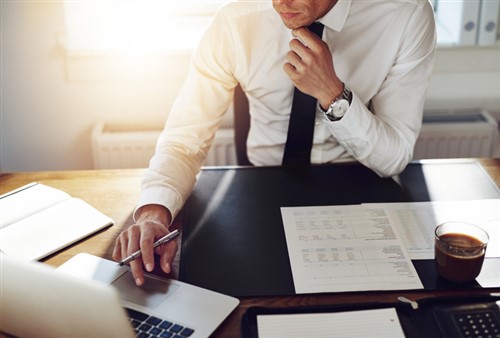 Looking for a change? Here are this week's top jobs from around the globe. You can find last week's round-up here.
United States
Vice President, Construction Risk Manager, Related Companies
Related Companies is looking to hire a vice president of construction risk management, who will, under the direction of the chief risk officer, plan, develop and administer risk management programs for the company's real estate development projects across the United States, and provide oversight and consultation to select international projects. They will be based in New York, NY. You can apply here.
Credit Risk Management, Vice President, Credit Suisse
Credit Suisse is seeking a vice president level risk manager, who will be active in the management of a portfolio of corporate borrowers within the Latin America region and will be based in New York, NY. You can apply here.
Canada
Enterprise Risk Management Manager, Workplace Safety and Insurance Board (WSIB)
WSIB is seeking an enterprise risk management manager, who will assist the director in ensuring WSIB's consistent adaptation of the enterprise risk management framework and applicable regulatory risk management requirements. He or she will be based in Toronto, ON. You can apply here.
Senior Risk & Insurance Advisor, Trimac Transportation
Trimac Transportation is looking for a senior advisor of risk and insurance, who will manage the ongoing design, development, and implementation of Trimac's comprehensive North American insurance risk management program.. The successful candidate will be based in Calgary, AB. You can apply here.
Europe
Risk Management Team Lead, EY
Ernst & Young is currently looking for a seasoned risk professional, who will be taking an active role in providing policy and governance requirements for technology enablement and organizational design. You can apply here.
Hong Kong
Firm Risk Management, Asia Pacific, Senior Associate/Vice President, Morgan Stanley
Morgan Stanley's Central Function team is seeking a vice-president level risk manager to join Asia Pacific FRM to be based in Hong Kong. He or she will be responsible for the portfolio risk management, stress testing, regulatory risk management and reporting in Asia-Pac (excluding Japan) region. You can apply here.