Uber launches new service amid heightened penalties | Insurance Business America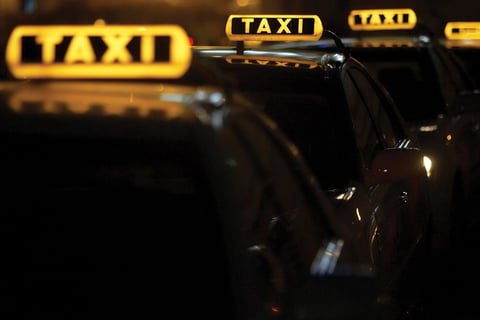 Despite city officials' renewed commitment to enforcing penalties against Uber Canada users during the Pan-Am Games in Toronto, the mobile app has launched a new service targeted for passengers needing a ride for that very event.
Earlier this week, the ride-sharing service announced that it will offer UberPool in Toronto on a trial basis until July 26, reports
The Toronto Star
. This amenity is similar to UberX, where unlicensed drivers take passengers to a requested destination using their personal motor vehicles.
UberPool, however, partners two previously unacquainted customers headed toward a similar location and allows them to share a ride and then split the costs. Each passenger can bring one other person along on the journey.
This service, currently offered in such select cities as San Francisco and New York, allows UberPool drivers to take advantage of the "near-empty" HOV lanes restricted to cars carrying three or more passengers on Toronto-area highways.
But while some brokers appreciate the idea of UberPool, they remain concerned with the risks presented by these drivers' insufficient insurance coverage.
"As long as there is proper insurance program to cover everyone, I am OK with it because it allows people to save a lot of money," said Prince Manickam, associate broker, IBMG Canada.
Without commercial insurance, however, and without telling insurers that they are using their vehicles for pay, drivers "are breaking the 'utmost good faith' principle and they are 'concealing' the pertinent information from insurance companies, and those companies have the right to decline any claim arising from such a ride," he said.
The savings that Manickam mentions can be significant.
The Toronto Star
found that a licensed taxi will charge about $64.23 for a trip originating at Scarborough's Pan Am Aquatic Centre and ending in Downtown Toronto, whereas UberX will charge about $35.77 and UberPool will range from $17.89 to $28.61, given that there is a "match" with another passenger headed in the same direction.
But whereas some users may save money upfront, these trips could cost them in the long run. Toronto city councillor Jim Karygiannis recently upheld his opposition to the service, tweeting "PAN AM GAMES VISITORS BEWARE" and warning that UberX and UberPool passengers could be fined up to $20,000.
In light of Karygiannis' proclamation, Manickam recommends that drivers and passengers obey the law, and wait for the government to adopt regulations that bring Uber's licensing and insurance requirements into legal compliance.
"It is true that the HOV lanes are empty and many roads, including highways, are under construction due to bad planning by some government officials who knew that the Pan-Am Games were going to take place," he said. "However, Uber cannot decide what to do and how to make things easy for us. It should be our government to decide on this, even though there is obvious 'red tape' in their offices."