Using data & analytics to give clients what they want | Insurance Business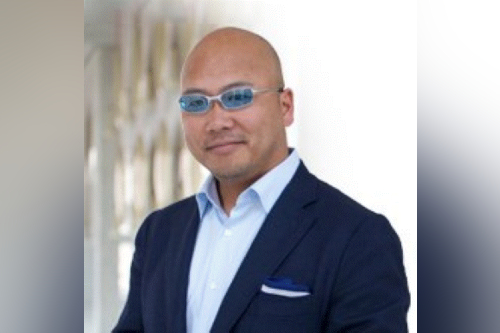 In managing risk, clients, regardless of line of business, have several goals in common, and meeting these goals is essential to achieving proper outcomes and keeping them satisfied. In today's technologically advanced and rapidly changing environment, a good grasp of data and analytics is an excellent tool to achieve those targets and avoid unforecasted losses.
Steve Rhee (pictured), chief digital officer of Arthur J. Gallagher & Co., shared with Corporate Risk and Insurance several of the most common things that customers expect from their brokers.
Personalization – According to Rhee, insurance must be tailored to clients' needs, and brokers and risk managers must get to know the clients and their pain points;
Speed and ease with simple language – clients want sophisticated data tools that can help make their job more efficient, reduce the time they spend managing their risk programs and also be easy to understand and explain to internally;
Human touch – relationships still matter and data is the most helpful when there is someone there to help you understand it and make it actionable, says Rhee;
Timeliness – the ability to deliver the right information at the right time and the right level is critical.
In order to effectively apply data and analysis capabilities to achieve the above, Gallagher created Gallagher Drive, its proprietary data and analytics platform that combines market conditions, claims history, industry benchmark information and real-time catastrophe risk insights.
"Benchmarking enables you to compare your risk program against your industry peers," said Rhee. "We use this information to help them identify the amount of limit to buy based on their exposure, their industry, and in comparison to their peer set, and it gives you a solid basis to work from."
Gallagher Drive's insurance market analysis function allows risk managers to optimize their insurance program across carriers. It allows you to evaluate rate trends, and industry trends to maximize your capitals' effectiveness.
"We really want to look at whether you have the most efficient markets and carrier support," said Rhee.
Claims analytics gives Gallagher Drive users ability to analyze their loss history and related impacts to your Total Cost of Risk (TCOR). Fully grasping the loss experience and its impact allow Gallagher Drive to provide reliable forecasts for the risk management program.
Meanwhile, the real-time event monitoring feature makes it easier to plan, monitor and respond to property risks like weather, natural disasters, geo-political risk, power outages and other events. This gives insight into how these events can impact your people, property and, potentially, your profits and take action to avoid larger losses or trigger business continuity plans.
Rhee added that when Gallagher Drive is used as part of CORE360, Gallagher's comprehensive approach to evaluating risk management programs, it can create meaningful insights to help managers make more informed risk management decisions, find efficient use of capital and identify the top markets with the best solutions for their risks.