WaveFire launches cross-industry risk management platform | Insurance Business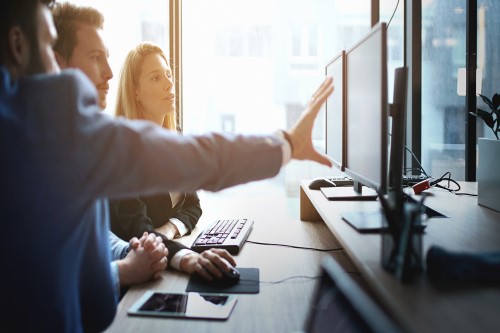 Software company WaveFire has launched a cross-industry risk management platform that aims to empower risk management for cybersecurity, audit, and compliance.
The platform was designed by the company's founders to help organizations assess, manage, and remediate risks across the entire enterprise for multiple frameworks.
It includes a dashboard with real-time results that clearly show areas that need remediation and allows users to adjust weighing/scoring to support the organisation's priorities. After the assessment, the users can use the platform to document, track, and report risk mitigation activities for ongoing improvement in risk management and compliance.
"Our multi-location clients were challenged to assess risks, measure compliance, and prepare for audits. We designed a platform that has helped our clients transform their assessment processes from many months to a few weeks," said Damon Work, founder of WaveFire.
Tim Wickstrom, founder and technology lead at the Tennessee, US-based firm, explained that the platform facilitates a quick configuration of questions and fast implementation.
"The WaveFire platform allows our users to easily disseminate relevant questions to the right control owners, who can apply the response to multiple locations, business units, and frameworks as appropriate. Additionally, because the platform is so intuitive, users have been able to assess multiple frameworks throughout every level of the organization," he said.