What's the craziest thing you've been asked to insure? | Insurance Business America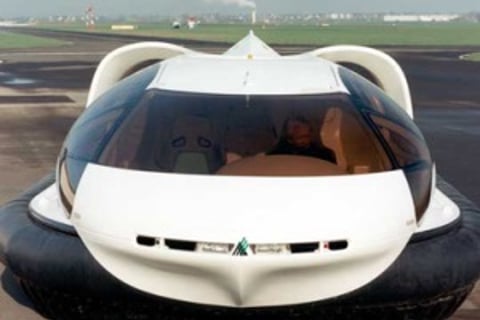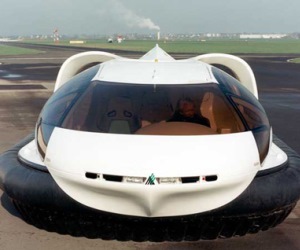 Canadian brokers have heard a lot of crazy requests from clients, but a southern Alberta brokerage was thrown for a loop when a client asked them for hovercraft insurance.
The client had purchased the hovercraft and called the brokerage to ask how to insure it.
The brokerage wasn't sure if it ever did find a market that was able to ensure the…uh, 'vehicle.' Even finding rates for such an asset proved to be difficult to find, the brokerage told Insurance Business.
One broker who heard this story quipped that the brokerage should have put in a call to Lloyd's of London, which has a reputation among brokers as offering coverage for the more exotic risks.
-----
And speaking of strange client requests, one non-profit company approached a broker about placing coverage for a wacky golf promotion during the summer.
The client had an idea for a spectacular summer fundraising event. The idea was to take a helicopter up in the air with a bag of golf balls. From the helicopter, golf balls would be dropped onto a golf green below. The golf ball landing closest to the hole would win the draw.
To which the broker responded: "You know, that's probably a bit of a liability. When you drop golf balls out of helicopters, they might not all land on the green. They land in other places – like, not on the golf course, or on the golfers."
"'Oh yeah, I hadn't really thought of that," the client responded.
Needless to say, the broker talked them out of the event.
-----
Plus, find out how a U.S. scooter owner ended up paying to insure someone else's Harley Davidson...
A California woman paid a hefty premium to insure someone else's Harley Davidson instead of her own scooter.
After buying a new scooter in November 2012, Kristen paid her insurance broker, Cost-U-Less, $389 to insure the bike for a year – a lot more money than she expected.
A clerical error at California's department of motor vehicles (DMV) resulted in her insuring a Harley Davidson. Someone at the DMV keyed in the wrong license plate number, linking her to someone else's Harley Davidson. Her proof of insurance showed 'HD,' the acronym for the Harley.
When the DMV fixed the mistake, Cost-U-Less said it submitted a change request to the insurer, GMAC, "multiple times." Alas, GMAC never made the switch and Smith was left riding around on her scooter with no insurance. Turns out GMAC doesn't even offer insurance for that type of scooter, as reported by CBS.
Smith only became aware of the problem when the DMV suspended her scooter's registration as of February 1, 2013, for not having insurance.