Why mental health and suicide prevention need to be part of risk management | Insurance Business America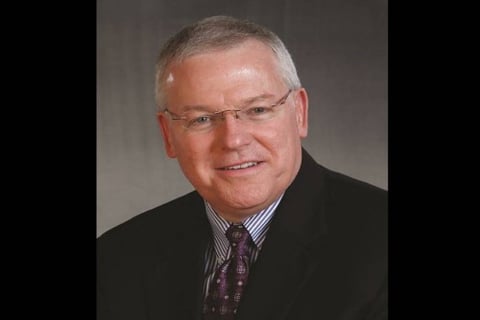 Mental health and suicide prevention need to become embedded within corporate risk and safety culture, urges a risk manager who has helped drive a movement within the construction industry to address suicide rates.
Cal Beyer, director of risk management at Washington-based asphalt paving firm Lakeside Industries, has spent several decades working in risk management and insurance. However, he began his career working in healthcare, where he saw first-hand the devastating impact of casualties and critical incidents – and knew he wanted to do something where he could focus on prevention.
While working for a start-up insurance company, Beyer became involved with the Crisis Care Network and has since been on a journey to address mental health and suicide prevention, specifically within the construction industry, which is among the industries with the highest suicide numbers and rates within the US.
Beyer spoke to Corporate Risk and Insurance about why mental health and suicide prevention is a "calling" for risk managers, and why we need to embrace human capital risk management.
The risks
Suicide and mental health are inextricably linked, and as a result there are some industries with higher risk factors, and therefore higher suicide rates. Construction often ranks among them.
"We have many industry risk factors and we have many demographic risk factors in our workforce," Beyer said of the construction industry in the US. On top of construction often having a male-dominated "tough guy culture," in which expressing emotions or feelings can be discouraged, there are a number of factors relating the workforce and their working conditions which exacerbate the issue.
"There is a lack of access to healthcare – most construction workers are paid hourly, they are paid when they work, and doctors typically work Monday through Friday, 8am-5pm. Our field employees can't take time off to go and take care of themselves," Beyer explained.
Turning to alcohol or self-medication is common, and where workers are able to seek healthcare, the high levels of injuries mean that prescription medication is often prescribed – which in turn can lead to addiction issues. "That can create compounded issues like loss of a job, or stress at home and with family," Beyer explained.
The nature of the construction industry itself means that there is a daily pressure to meet targets for budgets, schedules, productivity, quality, and safety. Add to that the impact of long and erratic working hours, and it can take a toll on employee's health.
"A lot of construction workers may have disjointed family lives because of their working hours. It's hard for us to go to our children's football matches or soccer matches and baseball games," Beyer said.
Workers may also be moved around to different locations, meaning they are apart from their loved ones.
"That separation from family creates more isolation and loneliness, which if someone has a predisposition to anxiety, depression, or other conditions, can be a trigger. There is also the end of season furlough, which create financial pressures if people don't learn how to put money away. There are a lot of those risk factors," Beyer explained.
The role of the risk manager and employer
According to Beyer, driving safety and wellness both in the workplace and outside of it should be a "calling for risk managers."
"For me, mental health and suicide prevention is about safety 24/7. It's our employees at work, home, and play, and helping them to make safe choices," the director said. "We often say our people are our best asset, so we need to invest in our people to get a return on investment."
With risk culture increasingly broadening the perspective of risk managers at corporate firms, the issue of workers' mental health needs to be addressed too.
"This is a hidden risk that very few people talked about because of societal taboo. This needs to be a workplace issue, it can't just be in the family, or at home, or school or in the community," Beyer said.
"You look at the impact of anxiety and depression on lost work days, and decreased productivity, and there is a compelling business case to address this in your company safety and risk culture."
The future outlook
Through his tireless efforts, Beyer has helped galvanize a movement that is addressing high suicide rates in the construction industry. Recently, the risk manager drove the launch of a new organization, the Construction Industry Alliance for Suicide Prevention, which was established by the Construction Financial Management Association, and there are now more than 72 organizations in the US alone that are helping to promote this topic.
"We have seen an initiative morph into a movement," said Beyer. "It is improving. There are so many positive developments occurring, that it's heart-warming. It used to be really frustrating, how slow it was to get companies to take action."
Beyer says his hope for the future is that senior and company leaders will embrace the need to weave mental health, suicide prevention and addiction recovery into corporate risk strategy.
"Our industry is changing, there is definitely hope," Beyer said. "We need to think about hope, resilience, and recovery, and how we can build mental health, suicide prevention, and addiction recovery into safety, health and wellness programs. How do we think about it in our employee benefit programs? How do we think about it in our labor relations? How does this become a cultural imperative for the company, and the industry?"