Will the driverless car change the face of insurance? | Insurance Business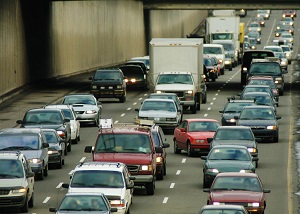 Three insurance suppliers and an auto parts company are sounding the alarm that driverless cars and the technology behind them could one day disrupt the way they do business.
The inclusion in the catch all 'Risk Factors' section of corporate filings from Cincinnati Financial Corp., Mercury General Corp. and Travelers Cos. indicates that driverless cars are now close enough to reality that companies feel they need to flag the risks to investors.
Cincinnati Financial Corp., an Ohio-based insurer generating nearly a quarter of its premiums from commercial and consumer auto policies, warned in the annual report it that its forecasts could be flawed because of, among other things, "disruption of the insurance market caused by technology innovations such as driverless cars that could decrease consumer demand for insurance products," according to the Wall Street Journal.
This type of disruptive technology was forecast by some of the industry's top veterans back in January.
"Look at the driverless car, it is terribly real," said George Cooke, the president of Martello Associates Consulting. "It won't be immediate, but there will be a transition in the next 10 years, and there will be some interesting challenges to the insurance industry."
Mercury General Corp., an auto insurer issuing most of its coverage in California, stated in its annual report that the advent of driverless cars and usage-based insurance "could materially alter the way that automobile insurance is marketed, priced, and underwritten."
One of the largest U.S. property-casualty insurers, Travelers Cos., said the technology has the potential to transform consumer demand, the way policies are priced, and the all-important patterns of crash frequency and severity that insurers use to predict their risks.
It is this changing risk that insurers need to look at now, said Greg Somerville, president and CEO of Aviva Canada.
"If we keep looking at every disruption as being problematic, we'll always be on the back foot," he said.
Insurers aren't the only industry concerned about self-driving vehicles.
LKQ Corp., a Chicago auto-parts maker, cited risks from the safety technologies that many see as leading the way to driverless cars.
"If the number of vehicles involved in accidents declines or the number of cars being repaired declines, our business could suffer," reads an excerpt from the annual LKQ report.
There are a number of driverless cars under development, of which Google Inc. is the best-known, having tested its car for the past five years with a deployment date within the next five years.
The only real concerns for other companies are regulatory red tape and cost.
Barclay's insurance analyst Jay Gelb said insurers will have time to adapt as driverless cars become more common. Even if accidents become rarer, more complex cars will be costlier to fix, and insurers may ultimately benefit if accidents slow before premiums fall.
"I think it's a good thing for insurers over the next decade," Gelb told WSJ. "It's hard to see how a product that has been in place for more than a century is just going to go away."

You may also be interested in: "V2V technology could benefit auto premiums"
"Opinion: The disruption of driverless cars"
"10 states with the most uninsured motorists"