Addressing insurance claim payment risks | Insurance Business America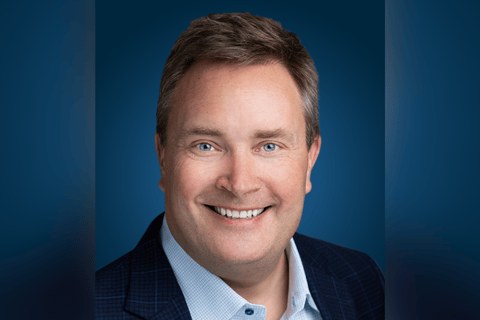 Insurance is one of the most common risk transfer mechanisms for businesses, providing financial protection against losses caused by insurable events, such as natural catastrophes, business interruption and cyber breaches, to name a few.
In making an insurance claim, businesses naturally want a quick and friction-free claim process. Insurers ought to aspire for the same, with many customers considering a smooth claims experience as one of the major factors in choosing an insurance provider.
Corporate Risk and Insurance spoke with Ian Drysdale (pictured above), CEO of One Inc., on how businesses can benefit from a technology-enabled claims process.
Corporate Risk and Insurance: Why does the payments layer, especially for claims distribution, continue to rise as a risk priority for insured businesses and their carriers?
Ian Drysdale: Payments change is driven, first and foremost, by customers' expectations. From individuals to small businesses to large corporations, policyholders expect a seamless, efficient and digitally native experience when dealing with claims. For that reason, carriers now view claims as a point of differentiation and the most critical touchpoint for securing those relationships. Claims workflow is increasingly complex, time to receiving payment is always precious, and a well-managed claim can make all the difference under duress. The payments layer is where these various components and participants all come together, so it is a natural space to start and, for most carriers, one that is ripe for vital transformation.
CRI: What are the risks businesses face in terms of interchange and other fee hikes?
ID: Indeed, one of the most interesting developments in 2022 will surround legacy networks' proposed interchange fee increases, and the push and pull between titans like Visa and Amazon that has already played out publicly in 2021. At a technology level, the most interesting element revolves around card issuer tokenization, and the substantial savings insurance carriers can achieve – and pass on to their customers – by having the operational fluency of issuer tokenized payments. At One Inc., we have been building our network to access that capability, not only in anticipation of interchange fee savings, but other benefits as well, including increased approvals and therefore sales. Many legacy payments platforms in insurance are well behind on card issuer integration. As token adoption becomes wider over time, tech acumen and platforms' willingness to evolve will become non-negotiable, while the risk in not doing increases fees, decreases sales and creates risk.
CRI: What is One Inc. doing to make a technology-enabled claims process simpler and safer for insured businesses?
ID: One of the indelible pandemic-era scenes in our industry was the need for carriers' claims teams to travel into closed offices, quite literally to grab paper checks to distribute payments – talk about neither simple nor safe. While we work with carriers (rather than end insureds) at One Inc., we view our network model as critical for creating payments and data integration that flows throughout the insurance ecosystem. Insurers and insurtechs alike work so hard on user experience for individual policyholders, and that influence has translated to corporate policyholders – and as carriers adopt digital, they must achieve cybersecurity, privacy and business continuity at enterprise grade. A robust, frictionless payments platform is foundational to meeting these goals.
CRI: What are your predictions regarding the future of claims processing for commercial insurance, and what should businesses do in terms of future-proofing their insurance premium payment scheme and avoiding exposures?
ID: Insurance policies are becoming more interesting and esoteric by the day. Claims platforms will need to follow suit with technology that can be built to adapt to changing policy lines on the fly, as well as the latest payment options and infrastructure. We've seen this at One Inc. with low code/no code integration, our adoption of virtual cards, and through our work with emerging technologies and new technology partners. Whether claims or premiums, at One Inc., we firmly believe the future of insurance will be won by modern payments technology, and the best payments tech won't look like a single refresh but rather a platform that is in a state of dynamic iteration.
The best things businesses can do is ask themselves: is my carrier doing all it can to keep down the costs – whether money, time, opportunity or otherwise – associated with our policy? Are they bringing enough domain expertise and accessibility to our relationship and does that shine through, particularly in dealing with claims? Put simply, the futureproofing lies in the modern, frictionless payment solutions.