Cook Group on what's needed from brokers on its risk management plan | Insurance Business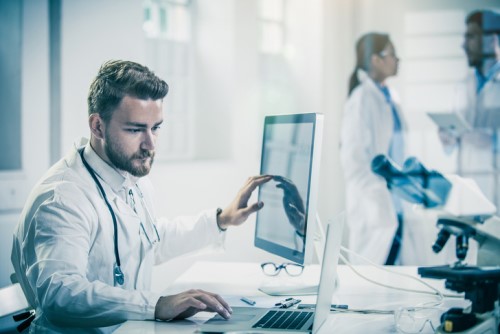 With more than three decades of experience in the insurance space, Nada Jandrich was named director of insurance by global medical device manufacturer Cook Group in 2014. Shipping products to 135 countries worldwide, it's an enterprise with complex coverage needs, Jandrich says.
"I buy every type of insurance you can think of – or pretty close to it," she says. "We are a big operation; being a medical device manufacturer, our biggest exposure is product liability. We also have public/general liability, cyber, pollution liability, auto liability, property, and in the US, workers' compensation."
Being a broker for an international operation like Cook is a highly skilled position and expectations are high. Added to geographical concerns, are the products concerned. It's a technical industry, so those providing insurance will need to prepare accordingly.
"There is a lot of knowledge required by a broker for our risk management plan," says Jandrich. "It is helpful to have a broker that understands our business and all the different relationships we have. They need to remember a lot of details because there are a lot of moving parts to keep track of."
For that reason, the Cook Group favors multi-year arrangements with brokers. This lessens the likelihood of errors being made during the transition stage, says Jandrich – and errors are something to be avoided at all costs in both medicine and insurance.
"When you are renewing a policy every year, a lot of times the terms and conditions may change, but if you have a long-standing relationship with a broker, making a change could lead to a loss of knowledge," she says.
Jandrich believes that high expectations for brokers have improved standards across the industry. The top brokerages have responded to calls for greater sophistication in their practice – and that's something study respondents believe needs to keep happening.
"I think we have forced them to grow in a lot of directions that they may not have grown into otherwise," Jandrich says. "They now hire practice leaders to specialize in certain areas where we required that. I think our communication is pretty good overall, which is very important for the risk manager/broker relationship."
When it comes to keeping contact, Jandrich is a risk manager that prefers to converse regularly with her brokers. She is never short of questions regarding Cook's various policies, and expects answers in a timely fashion.
"I'm in contact with my brokers if not daily, then weekly," she says. "It is a large program, so that could mean a policy question, a claims question, a regulatory issue, insurance premium tax – it could be a lot of things."
Communication becomes even more important when renewal time rolls around. For an international operation like Cook Group, that means most of the year, with different policies expiring at different times. To combat any wires being crossed because of this, Jandrich has developed a dedicated system.
"There always are outstanding issues – you might be dealing with an issue from last year's policy, but are already working on the following year's policy," she says. "We created a communication format, which is an agenda where we can keep track of all the moving pieces. Then we have a monthly conference call to review that."
Then there are the claims to consider, something risk managers certainly need to keep on top of to do their job effectively. The same can be said for brokers.
"We do a claims review monthly," says Jandrich. "Sometimes there might be three policy periods we are juggling, and there might be an outstanding item, maybe an endorsement we are waiting on for a policy. We have an open items list for any meetings that are going on or events coming up."
Jandrich also prefers to do business in person when it comes to meeting her brokers. That could be considered a quirk, but there is solid reasoning for doing so, she believes.
"One thing I like about my broker is that they have a local office," she says. "So I can go talk to them or they can come see me. If there is an issue, I don't have to get on a plane to see each other. It is always easier to iron out an issue when it is face-to-face."