FM Global taps remote servicing technologies amid pandemic | Insurance Business America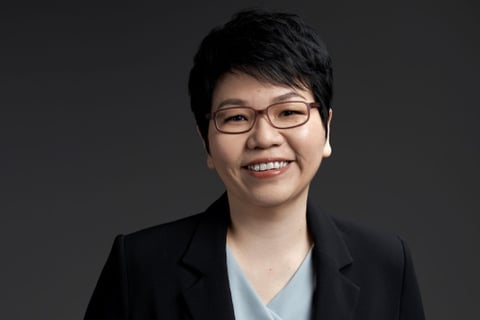 The COVID-19 pandemic has caused major shifts in how companies operate, and these shifts have allowed them to discover that alternative ways of doing business are possible. For example, virtual meetings while working from home are now extremely common in many industries compared to one year ago.
But what about engineering-heavy businesses that commonly conduct on-site inspections and other tasks?
According to Yong Seek Ying (pictured), vice president and division engineering manager for FM Global in Asia-Pacific, the company harnessed remote servicing technologies, enabling it to continue its business.
How did FM Global handle the pandemic?
"Since 1835, much of FM Global's normal servicing model depended upon its engineers being physically at site and interacting with clients, she said. "Then, for the first time in the company's history, stay-at-home orders and business shutdowns caused by the COVID-19 pandemic rendered most site visits impossible. At this moment, FM Global's own business continuity plan for this disruption took effect. Engineering immediately shifted to remote servicing technology to obtain real-time data needed for precision risk assessment."
With its personnel unable to do site visits, the company employed typical technology such as phone calls and video conferencing. In some cases, FM Global used augmented reality to connect with clients and have a visual assessment of what's happening, with these remote visit apps helping transport it 'to-site'.
"During lockdown, engineers conducted remote risk assessments on a case-by-case basis for a number of different situations; be it an overdue regular visit, an occupancy subject to change due to the pandemic, or a site that we were trying to assess for the first time," Yong said.
"We also tapped remote servicing methods, such as our global natural hazard mapping capabilities, satellite mapping, and predictive analytics and leveraged our knowledge of industries coupled with predisposed location resources to determine which clients to reach out to on a priority basis."
This, she said, helped the company prioritize its resources to focus on locations that absolutely needed some level of on-site support.
"We also introduced 'equipment predisposed', a web-based predictive analytics tool that builds upon an engineer's existing risk assessment skills to rank a client's equipment on its likelihood of a breakdown. It allows clients to prioritize recommendations according to the relative likelihood of equipment breakdown and helps us make more informed decisions to help protect their assets. It also provides the client with a snapshot of how they compare among the peers."
FM Global said that its engineers have conducted over 7,000 remote servicing visits since the pandemic began, with a total of 1,090 completed risk improvement recommendations mitigating about US$8.7 billion in loss exposure.
Changes on the client side
The pandemic's impact on businesses has varied by industry. According to Yong, some of their clients had to reduce production due to shelter-in-place orders, while essential businesses ramped up production of items such as cleaning products. Others shifted production to make much-needed items like hand sanitizers, while others reengineered their facilities to handle increased numbers of patients or provide for additional equipment during the outbreak.
"To help clients respond appropriately without increasing their risk of fire, explosion or other hazards, FM Global collaborated with and communicated among internal teams to develop new training and resources," Yong said. "Teams worked closely with clients to take special precautions to minimize risk. Communications were repeated over different channels and we leveraged video conferencing capabilities like never before."
Remote servicing is here to stay
Yong emphasised that remote servicing is in no way a total replacement for in-person visits. However, it has allowed FM Global to continue protecting client facilities throughout the pandemic.
"We've now seen that, whether it's onsite or remote servicing, each has its own merit. If we take the analogy of a petrol-powered car and an electric car, what we are offering is a hybrid," she said. "We believe this will be more efficient in meeting the needs of the client and FM Global. In countries where clients are still on lockdowns or cannot have boots on the ground, we will use remote servicing to complement our servicing capabilities."
Even after restrictions have been lifted, the lessons learned and technologies developed during the pandemic will prove valuable in the future.
"[The pandemic] has opened our eyes to new ways of engagement that enhances our services," Yong said. "Even with clients who can receive our engineers, it doesn't stop us from tapping onto some form of analytics, satellite imagery or augmented reality – some of the handy tools in our toolkit."