Fusion Risk Management CEO: Nowhere to hide in a corporate crisis | Insurance Business America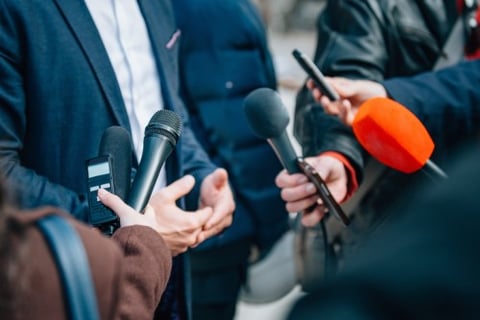 The rise of social media has democratized the way information travels today, making it far more difficult for organizations to remain in control of a crisis situation.
For those in charge of risk, understanding all of the exposures – even where they are uncomfortable – is key, according to the CEO of a risk management firm.
"Brand awareness and the covenant of trust are terms that you've heard in the media more frequently lately. I think that's because of social media, and because it's very difficult for mainstream media to control the narrative now," David Nolan, founder and chief executive of Fusion Risk Management, said.
"The power has shifted to the people in that regard, and that means that transparency, honesty and the truth will rise to the surface. In some ways, misinformation may rise to the surface as well. This all suggests that there is now a heightened premium on commanding control," Nolan told Corporate Risk and Insurance.
A quick Google search will reveal some of the most notable corporate crises of recent years, which have often seen social media go into overdrive.
"You will have social media tweeting away, video clips of the reality – you can't fool anybody anymore. You better be in control," commented Nolan.
There is a growing awareness among organizations and the risk management community of the importance of effectively managing brand reputation today. But while many are worried, they don't always have a full understanding of how to approach the issue, according to the chief executive.
"I think that too many executives want to be told only what they want to hear… and too many people at the rank and file levels are too scared to deliver bad news," he said.
"There's a disconnect between the executive who doesn't want to hear it and isn't asking the right question, and the rank and file who don't want to be associated with something that's not working."
Fusion Risk Management, which received a $41 million funding injection last year from Catalyst Investors, provides a business continuity risk management software platform to organizations, including Fortune 500 companies.
According to Nolan, an unclear definition of what risk and risk management really mean helped drive the creation of the business, which was founded in 2006.
"There are all sorts of discussions around, is it governance risk and compliance, is it integrated risk management, is it enterprise risk management, is it insurance risk management – all of those definitions create this sense that nobody really knows exactly what the target is," the CEO said.
"But the one target we felt that we could get people to agree on, was that it's important to have the ability to be trusted, and to be trusted you have to be able to continue to deliver on your commitments.
"We realized that heat maps, risk registers and insurance policies really didn't do anything for that. It was a very small consolation prize to get an insurance check as your company goes out of business… Today it's about how do you protect your brand, and how do you protect your identity as a trusted business partner."