How risk culture is transforming post-MeToo | Insurance Business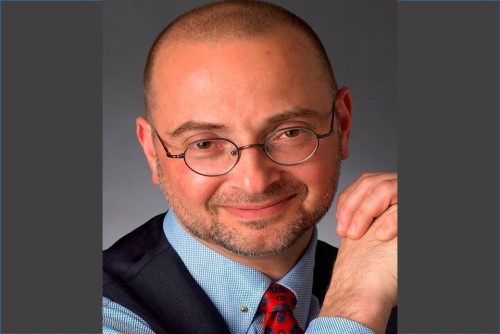 The risk industry is being transformed by a wider cultural shift that has been spurred on partly by the MeToo movement and its effect on the corporate world, according to a risk-focused CEO.
The movement, which put the widespread nature of bullying and harassment in the workplace under the global spotlight, also put accountability and good governance firmly on to the agenda of companies, who face an increased reputational threat today.
"We are one year into the MeToo movement, and I think that the overarching story here actually is that there is a fundamental cultural change taking place in the risk industry, as a result of fundamental cultural changes that are happening in the corporate world," Dr. Nir Kossovsky, CEO of risk management firm Steel City Re, told Corporate Risk and Insurance.
A number of previously uncontested ideals are changing as the corporate world is forced to face up to the realities of doing business post-MeToo, the CEO went on to say.
"I think MeToo shook a lot of people's complacency… there is a fundamental belief that has been blown open as a result of [the movement]," Kossovsky said.
"Certain fundamental beliefs – i.e. the one that a CEO and a chairman must be combined because it's the right way to run a company; the belief that everything is for the shareholder full stop; the belief that if the CEO does it, it must be good; the belief that an entrepreneurial CEO must be unconstrained because that's what unleashes the animal spirit – these cultural beliefs are changing fundamentally," he explained.
As a result, enterprise risk management (ERM) is emerging as a potential savior.
"I think that the ideas emerging from this change in beliefs, in the risk management world, are that the concept of ERM is an inherent good – that's a new idea," Kossovsky said.
As companies begin to realize that the shareholder is not always King, and that bad behavior can now result in significant reputational and financial damage, there is an increased focus on effectively managing risk and putting good governance structures in place.
"Investors punish companies that don't have these basic good governance and risk management practices in place," Kossovsky explained.
Global broker Marsh has also highlighted the need for corporate change post-MeToo. Eleni Petros, employment practices liability insurance practice leader at Marsh, told Corporate Risk and Insurance that organizations now face both employment and reputational risk as a result of workplace issues, and are at increased risk of facing employment-related claims.
"These issues have traditionally been seen as something that is a HR issue for HR professionals to be concerned about… But because of the increased awareness around these employment risk issues, they really should be on risk managers' agendas and boards' agendas," she said in an interview.
Petros warned that it could take a crisis for risk managers to wake up to the new world of threats.
"Unfortunately, I think it will take a big, high-profile case [to get it higher on risk managers' agendas]," she said. "I would be interested to see if that changes, but think until that happens, I would query whether there is a real awareness by boards of these risks."