Massive opportunities and risks in booming halal food industry | Insurance Business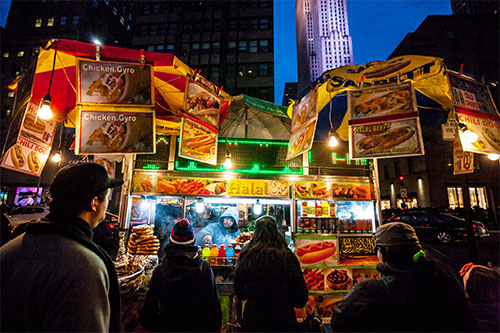 Islam is the world's fastest growing religion according to Pew Research, with the proportion of Muslims set to exceed 31% of the global population in 2060. As a result, there is an accompanying growth in demand for halal food, which is food that complies with Islamic dietary laws.
To learn more about the opportunities and risks associated with this growth, Corporate Risk and Insurance spoke with Manzhi Zheng and Swee Koon Seah, both senior casualty underwriters at Swiss Re Corporate Solutions.
To meet the demand, the halal food industry is expanding, and various markets are angling for a larger slice of the pie, according to Seah.
In April 2019, Singapore announced that it will have a dedicated halal hub by 2021. This hub will house halal food processing units, central kitchens, cold-rooms, and a Halal Excellence Centre, and it seeks to offer businesses an advantage in terms of procurement, production, distribution and international expansion.
In Malaysia, robust regulation, initiatives to accredit halal certifiers worldwide, as well as the granting of the first Islamic fintech crowdfunding license makes the country well-placed to develop its halal food industry, Seah said. Meanwhile, Indonesia is enforcing its new halal certification, with food and beverage businesses the first area of focus.
However, Seah pointed out that trust in halal food is fragile, and that there is growing distrust that producers may not be completely honest in labelling products as halal.
"With food certified as halal only if they meet Islamic dietary guidelines all along the supply chain – from upstream to downstream – there are many points of vulnerability for contamination as well as failure of adherence to the proper halal process," she said. "False advertising or food fraud is increasingly prevalent, with consumers no longer satisfied to accept food products that are certified halal at face value. Food manufacturers are realising that smart strategies are needed to improve access to raw materials; ensure halal food safety, quality and integrity; and develop the necessary talent to build trust in this thriving global industry."
Risks faced by halal food producers
According to Zheng, a major risk that both halal food and non-halal food manufacturers share is product recalls. In case of a recall, food manufacturers risk business interruption, reputational damage, financial loss from costs of recall (such as costs arising from advertising, logistics, and storage), and legal and regulatory costs. At the same time, manufacturers face increasingly complex supply chains, where the responsibility of food safety is shared among many partners.
Globalisation of food supply chains allows rapid distribution across multiple regions. Zheng said that this means local incidents can quickly evolve into international emergencies.
"We've seen serious foodborne disease outbreaks occur in every continent in the past decade, resulting in major insured and uninsured losses," she said. "An enhanced regulatory environment for food safety also plays a role and is likely to drive an increased frequency of recalls for both halal and non-halal foods through more stringent controls. In addition, consumers, who are becoming more vocal on social media, are becoming more aware of risks and their rights, and demand their rights be addressed."
While both halal and non-halal food makers face a similar set of risks, the former have an extra set of risks to deal with. This, Zheng said, is halal integrity. This relates not just to ingredients but also to the physical product and product packaging.
"For example, the creation of a food product can take it through many countries along the supply chain," Zheng said. "At each stage, each new ingredient, even if used in miniscule amounts, has to be checked to ensure it meets halal certification standards. In packaging, on the other hand, materials, designs and size need to be taken into account to ensure the protection of the halal product from cross-contamination and from non-halal material."
How can insurance help?
The cost of a recall can easily reach millions of dollars. Insurance can help establish a safety net covering insured recall-related expenses such as notification of customers, testing or checking, cost of disposal, and cost of replacing products or reimbursement of purchase price. This risk is even greater for halal food due to its stricter requirements.
"Organisations around the world are becoming more aware of the increasing frequency and severity of recall incidents, especially in the food and beverage sector," said Zheng. "When an incident occurs, the case for contaminated product insurance as an effective risk-management measure becomes particularly compelling."
Contaminated product insurance, she added, covers losses for food companies due to recalls caused by accidental contamination, malicious product tampering, governmental recall, and product extortion.
"To cater to the anticipated growth in the market, Swiss Re Corporate Solutions has designed a solution specifically for the halal food industry," said Seah. "We have incorporated breach of halal certification as a trigger event in our contaminated products insurance policy. What this means is that it covers losses from recall due to accidental or unintentional contamination, impairment or mislabelling during production, preparation, manufacture, packaging, labelling or distribution that results in the breach of halal certification."