More women needed in risk management | Insurance Business America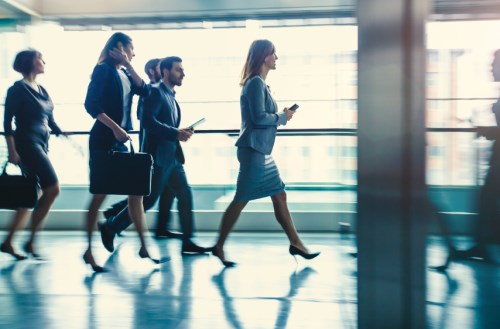 Let's start with the numbers. Only 15% of chief risk officers are women. That's according to a recent Oliver Wyman study, "Women in Financial Services." While the number is up from 7% in 2013 – and female representation on boards and executive committees is also growing – the shift is slow and there continues to be a considerable gender gap in senior leadership.
Globally, the percentage of women in senior management teams has risen just one percent in the last year (from 24% in 2016 to 25% in 2017), according to a Grant Thornton International Business report.
Why the imbalance?
While the reasons are many, Oliver Wyman research suggested the following main four:
Fewer women graduate in technical subjects
The perceived need for constant oversight, which may be incompatible with being the primary caregiver for children
The potentially confrontational nature of risk's role
Risk management is an inherently conservative discipline and risk managers are traditionally male
What are the business implications?
A lot has been written about gender differences and risk perceptions, but little of it addresses the impact of how men and women manage risk in a business context – so Grant Thornton tackled the issue in its 2017 report, "Women in business: New perspectives on risk and reward."
Here's what the report found – men and women see risk and opportunity in different ways, and act differently as a result. That's not a bad thing. In fact, the report concluded, mixed-gender teams bring a broad perspective, and that makes for more comprehensive and effective risk management.
Key report takeaways
How men and women are alike:
Men and women ranked risk and opportunity similarly, both putting economic change at the top of the list in each category
Both tended to prioritise similar risk management methods
Both are focused primarily on running the company smoothly
How they are different:
Men saw more risk than women in eight of 10 categories, despite a common perception that women are more risk-averse than men.
Women tended to see less opportunity than men across various aspects of business life.
Women were far less likely to say they would act in response to a business risk
Diversity as driver of success
The report concludes that risk-taking role models of both genders are important in an increasingly complex and unpredictable world – and makes recommendations that include building mixed-gender risk management teams and engaging in a more collaborative risk management process. "When the team is balanced, more debate happens, more voices are heard, more facts and perspectives are incorporated," said Stephanie Hasenbos-Case, global leader, people and culture, Grant Thornton, "and this leads to really comprehensive solutions."
At the same time, the report sounds a note of warning that the issue of gender diversity may be beginning to lose momentum. "Companies today need to be more productive, more innovative and in many ways more open if they are to thrive," said Francesca Lagerberg, global leader for tax services and sponsor of women in leadership Grant Thornton.
"Teams without diversity are at much greater risk of going down a path without considering all the options or coming up with other more complex solutions," said Greg Keith, chief executive officer, Grant Thornton Australia.