Much more to be demanded of future CROs | Insurance Business America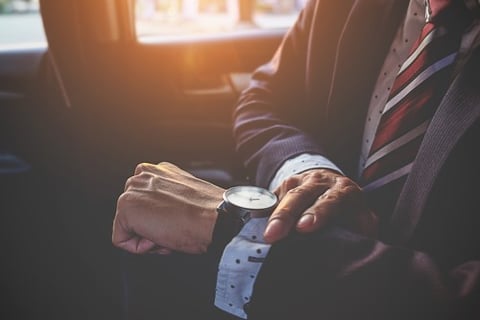 As the business world changes, so too do the requirements of the key players within it. But for chief risk officers (CROs), that change might just be the most significant of the C-suite.
On top of juggling emerging and developing risks such as climate change, geo-political tensions, and cybersecurity, the CROs of tomorrow are likely to need a whole new skillset.
As firms increasingly look to data to back-up or even drive their decision-making, CROs will need to have an in-depth understanding of analytical tools and the data itself in order to get a seat at the table.
"We can expect an evolution of the role of the CRO in the direction of them being seen as a decision-maker in terms of strategy and business decisions," Alessandro Vecci, senior partner & risk and regulatory consulting lead at Genpact, told Corporate Risk and Insurance.
But we aren't quite there yet: "At the moment, that's not always the case," added Vecci.
Genpact's latest research found a dichotomy among financial institutions when it comes to how the role of the CRO is viewed: 59% of respondents called the CRO "an important decision maker" that is very closely involved in their company's strategic decision making. That suggests that the remaining 41% still hold a more traditional view of the CRO role.
Going forward though, there is a growing expectation that the CRO role will become more involved in the decision-making process at C-suite level – which will demand new skills.
"If that is going to be the expectation for the CRO, clearly there will be implications in terms of the CRO's capabilities," Vecci said. "Now, it's not just about asking the CRO to protect the assets of the firm… but it's also about them indicating the way forward."
As data sets and analytics tools become increasingly complex, the future CRO will need the knowledge to harness them effectively.
"We are asking the CRO to be able to look at this information, digest it, add their own expectations on top of it… and provide recommendations to peers about the direction for the strategy and strategic decisions," Vecci said.
"This means clearly they need an ability to not only understand and use different types of data… but then an understanding of how to use it, how to perform the right type of analytics on it, and how to come up with the right type of information."
On top of that, communication skills are increasingly a must-have for CROs who need to drive home the risks, exposures and big issues to their boards.
"Having the right communication skills is becoming a priority for CROs to be able to be effective in their role," Vecci told Corporate Risk and Insurance in a previous interview.
"The ability to convey difficult messages in a simple manner, which enables others that are maybe less technically-minded to understand, is super important if you want to be able to perform your job," he added. "In the past, this has been slightly overlooked, but it has now moved from a 'nice to have' to a priority in terms of skills."