Reputation risk: Shareholder impact has doubled, says Aon | Insurance Business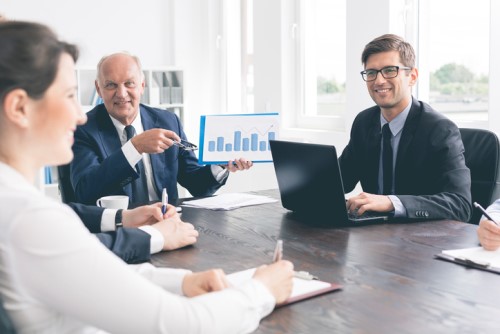 The impact of reputation-related events on shareholder value has doubled in the digital age, according to Aon.
Events such as cyberattacks have a direct impact on share price, which has doubled since the introduction of social media, a new report has found.
The '2018 Reputation Risk in the Cyber Age' study looked at 125 reputation crises over the last decade, measuring the impact on shareholder value over the course of the following year.
It found that, alongside the increase in impact, neither company size or reputation premium offered any protection against value loss in the wake of a crisis.
"Although risk management awareness and tools have evolved, reputation risk continues to weigh on corporate executives as one of their leading concerns," said Randy Nornes, enterprise client leader at Aon.
"For the past 10 years, reputation risk has occupied one of the top spots on Aon's bi-annual Global Risk Management Survey. Savvy companies that develop and use a robust risk management framework can not only better navigate reputation events but can often see a net gain in value post-event," he said.
At times of crisis, investors often use information about a company shared on social media to re-assess their expectations of future cash flow, which can positively or negatively impact a company's share price, the report found. Companies could add 20% of value or lose up to 30% depending on their reputation risk preparedness and management behavior in the immediate aftermath of a crisis, it said.
It also identified key drivers of successful recovery from a reputation event. The top three were identified as crisis communications, which must be instant and global; perceptions of honesty and transparency, which it said are essential; and taking active social responsibility, which was described as critical.
"New technologies continue to emerge, such as robotics, artificial intelligence and bionics, all requiring constant vigilance," said Dr. Deborah Pretty, founding director of Pentland Analytics, which co-authored the report.
"Technological developments have heightened reputation risk by making it easier, cheaper and faster for people to spread news."
The core research into the impact of crises on shareholder value was first conducted by Pretty in 1993 and again in 2000, before social media was an active influencer. The reports respectively focused on the contrasting abilities of firms to recover from crises as well as reputation impact in the absence of physical loss. In the 2018 version of the study, special attention was given to both the growth in social media and the value impact of cyberattacks.
Related stories:
Why are corporate reputational crises on the rise?
Cybersecurity should top agenda of every business with reputational risk