Risk Management Association reveals new board leaders | Insurance Business America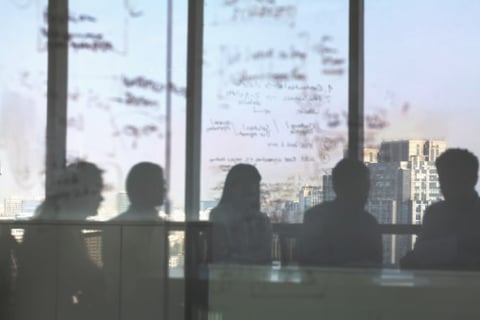 The Risk Management Association (RMA) has a newly elected board chair and vice chairman.
RMA has elected Zions Bancorporation executive vice president and chief risk officer Edward Schreiber as new board chairman and Wells Fargo chief risk officer Amanda Norton as vice chair. Their one-year term started on September 01.
Schreiber was a former vice chair of RMA's board of directors. He has extensive years of banking experience having worked with the Office of the Comptroller of the Currency (OCC), Alvarez & Marsal Financial Industry Regulatory Advisory Services, Zions, and TD Bank, N.A.
"I am looking forward to serving as chair this year with such outstanding board members and officers," Schreiber said. "It is my hope we will continue to keep pace with key changes and challenges to the industry, be prepared for the next downturn, and assist the industry in being a positive outlier through the cycle."
Norton, meanwhile, was recently appointed as chief risk officer at Wells Fargo. Prior to this, she was chief risk officer for Consumer and Community Banking at JPMorgan Chase in New York.
Other names newly elected to the RMA board of directors for three-year terms include:
Toronto Dominion Bank group head and chief risk officer Ajai Bambawale;
Investors Bank senior vice president and chief risk officer Philippa Girling;
Discover Financial Services chief risk officer Brian Hughes;
Ally Auto, Ally Financial chief operating officer David Shevsky.
Additionally, RMA appointed TIAA, FSB executive vice president and chief credit officer Seth Waller as chair of RMA's Credit Risk Council. He will also serve as an ex officio director of the board.