Risk manager on brokers – what are we really looking for? | Insurance Business America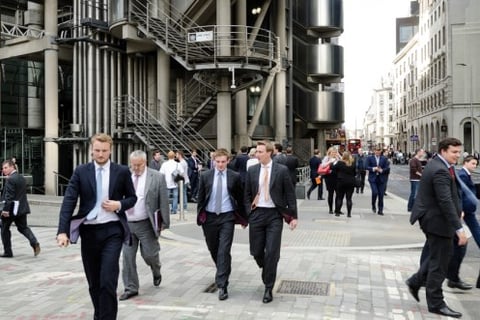 In risk management since 1995, Josh Hyatt, holds the role of the broker in high regard. In his opinion, the partnership between a risk manager and a broker extends far beyond discussing different insurance premiums.
"The brokers we use really are partners in everything we do," he explains. "They are an integral tool in helping us deal with a lot of the initiatives we have – helping to maintain direction and really be a conduit between us and our insurance company."
Running the Office of Integrated Risk Management for Keck Medicine at the University of Southern California, Hyatt calls on his brokers for a variety of reasons. An institution like USC brings with it prestige, so broker services need to reflect that.
"You don't just speak to the broker about renewals; we use our brokers on everything," he says. "If we have a big initiative coming up, and we want the insurance company to help underwrite some of the cost, the broker will be part of the conversation to help negotiate a variation in price."
In contrast to many of the other risk managers, Hyatt renews the majority of Keck Medicine's policies annually. This entails constant contact with his brokers, and as those conversations are usually of a high level, he expects a certain amount of expertise on his industry.
"I literally talk to my broker every day," he reveals. "When I first started in risk, I don't think brokers really understood what risk managers did in a healthcare setting."
In 2017, things clearly have changed, and specialists are a feature at all the major brokerages. It's a development Hyatt welcomes, especially in an industry such as health care where the stakes, and liabilities, are so high.
"Health care risk managers have a very specific role; I can't speak to other industries, but our programs are very sensitive," he says. "It involves life and death, and I don't think brokers had a true appreciation of that when I first started. They were really looking at it from a total insurance point of view."
Industry giants like Aon and Willis Towers Watson are now going the extra mile when it comes to addressing the needs of risk managers, as Hyatt outlines.
"What I have seen evolve over time, especially with larger brokerages, is that they now employ risk managers to help guide their brokers," he says. "Brokers will have a risk manager that coordinates with other risk managers and then the brokers coordinate with the financial people."
It is a position that Hyatt held himself before coming in as executive director at Keck Medicine two years ago. Therefore, he has a developed a keen understanding of what it takes for a successful partnership between a risk manager and broker. In his current position, Keck use a series of brokers for different insurance plans. Although dealing with different brokerages, he fosters a spirit of collaboration for an altogether better risk strategy.
"I work primarily with professional liability, so I'm dealing with the medical malpractice side," he says. "We have a separate broker that handles general liability. The brokers will often work together when it comes to renewals. If you can get one broker to do it all then that's great, but for an institution the size of the University of Southern California, having one broker do that would be a daunting task."
Aside from constructing insurance plans, brokers play another crucial role when it comes to making a claim. This has clear ramifications for the cost of an insurance plan, so it's something brokers need to be in front of, explains Hyatt.
"When I worked with insurance companies, I worked with brokers all the time on claims," he says. "Brokers know that if you have a multimillion dollar claim coming up, that's going to impact your premiums down the road. They want to make sure that they are doing whatever they can to help mitigate that price differential."
As he renews plans each year, there is a natural break should Hyatt decide a broker isn't meeting expectations. There are a number of factors that would cause him to make a change, and poor communication tops the list.
"A broker that is below standard for me would be those who are non-responsive – that don't seem to have a lot of interest in the institution and don't really work to understand the culture and the mission of your institution," he says.
"If they aren't someone I can pick up the phone and talk to, then they wouldn't be very useful to me."
It's an arrangement that requires a high degree of trust on both sides. There is no shortage of brokerages out there, so when standards aren't met, the implications are clear.
"You can always get another broker," says Hyatt. "You can easily keep your insurance but terminate your broker, and they know that. They are very conscientious about clients, especially large clients."