Risk managers "expected to know more today than ever before" says Lockton | Insurance Business America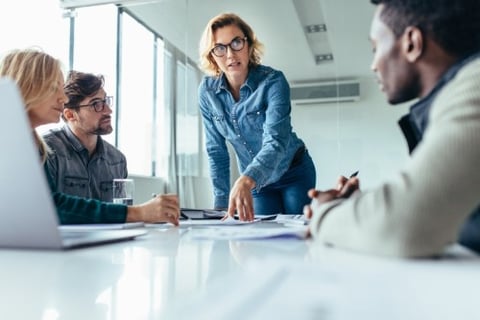 Faced with emerging global trends and a complex business landscape, risk managers say they are expected to know more today than ever before, according to Lockton.
Today's risk managers are expected to develop new skillsets, including an "increasingly nuanced understanding of operations, finance and technology" in addition to their day-to-day activities, Lockton's 2018 risk management survey reveals.
The techniques and approaches that have worked in the past will not necessarily be sufficient to address today's challenges, and, as a result, risk managers need new tools, ideas and coverages, as well as a broker willing to act as a true extension of their team, says Ryan Brown, senior vice president and risk management consultant at Lockton.
"Risk managers are being asked to solve increasingly complex business issues dealing with supply chain, technology, brand impairment and business interruption," said Brown, who conducted the survey of risk managers across publicly traded companies, privately held organizations, non-profits and public entities.
"Many of these challenges fall outside of traditional coverages and require a unique strategic approach," he said.
Contract reviews, accrual discussions and M&A due diligence also require risk managers to improve their finance, accounting and legal acumen, according to the report.
The survey found that risk managers from all businesses emphasized a need for continuing education, and those with enterprise risk management (ERM) oversight responsibility were three times more likely to deal with uninsurable risk.
Cyber breaches remain a top concern for businesses too, with executive leadership identifying them as a "major problem" and leaning on risk managers to figure out ways to mitigate that risk.
The evolving role of the risk manager in today's landscape has been a hot topic for the industry recently. Last week, UK-based Airmic released a report which said the fourth industrial revolution, characterized by the rise of technology and intangible assets, is radically changing the approach needed from risk managers.
Helen Grimberg, lead partner in global law firm BLM, echoed that sentiment while speaking at the association's annual conference.
"There's no doubt that the role of a risk manager is changing, with the growing menace of cybercrime, repercussions of security breaches, data loss, and increased regulatory compliance and fines," Grimberg said.
"Risk managers now seem to face much more to do with business resilience, and the role is becoming much more aligned to perhaps that of a chief risk officer."