Strong risk culture could prevent tragedies like Grenfell | Insurance Business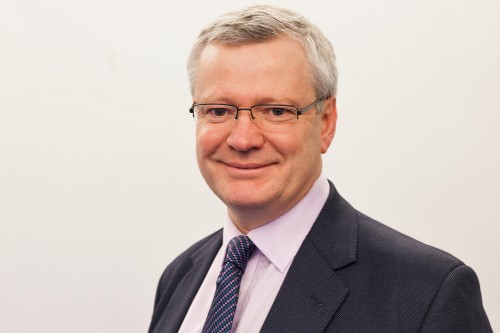 By John Ludlow, Airmic CEO
The UK government's interim report on building regulations and fire safety, published last month in response to the Grenfell tragedy in June last year, in which 71 people were killed and over 70 injured as fire spread through a 24-storey residential block, makes stark reading for the construction industry, with the current regulatory system described as "not fit for purpose".
The review is work in progress and a final report not due till spring this year, but in the meantime, there are some vital warnings for risk professionals across all industries and countries to take heed of – in particular, the strong link between culture and effective risk management which was rightly identified by Dame Judith Hackett, former chair of the Health and Safety Executive who led the review.
In her opening remarks, she writes: "Changes to the regulatory regime will help, but on their own will not be sufficient unless we can change the culture away from one of doing the minimum required for compliance, to one of taking ownership and responsibility…".
This is a very important message and it is encouraging to see it recognised so clearly in the review.
Most corporate crises have multiple causes which trigger a complex train of events. Understanding how they occurred – and where the next one may begin – is difficult. But research commissioned by Airmic on the underlying causes of corporate failures revealed one thread common to the vast majority of modern corporate crises – human behaviour.
Managing human behaviour is notoriously difficult: the trouble with people is that they think! Traditional risk management tools and regulatory controls are therefore not likely to be effective in mitigating threats or vulnerabilities from people who can also be endlessly creative, dynamic and unpredictable. If incentivised to do so, individuals can quite easily by-pass the system – a message made clear by Dame Judith.
This is why culture is so important. Checks and controls play a vital role, but when these prove inadequate, it is the residing culture that will determine how people behave. Only once this is recognised and acted upon, can a business be truly resilient, successful and profitable. Indeed, Airmic members who have addressed organisational culture report benefits such as improved employee performance, a reduction in incidents and near-misses, and reduced regulatory issues.
The good news is that, while corporate culture may be a hard-to-define concept, its financial benefits are increasingly being recognised by business leaders: an EY survey of FTSE 350 board directors found that 92% of respondents believe that investing in culture has improved their bottom line.
Knowing how to influence corporate culture can be a challenge, however. In a 2016 survey of Airmic members, over two thirds of respondents reported a lack of embedded risk culture in their organisation as a top-three concern.
It is true that the beliefs and attitudes of employees can be hard to control, and culture is not something that can be imposed overnight via processes and procedures. But there are tools and practical processes available to help businesses assess their organisational culture and instil change, as explained in a report published by Airmic last year [The Importance of Managing Corporate Culture, 2017]. And while one person or department alone cannot do this, evidence from our own membership shows that risk professionals are well-placed to play a leading role in driving change.
Related stories:
FERMA plans research on investments in environmental protection
Are risk managers underrated?