This week's top risk jobs - May 6, 2019 | Insurance Business America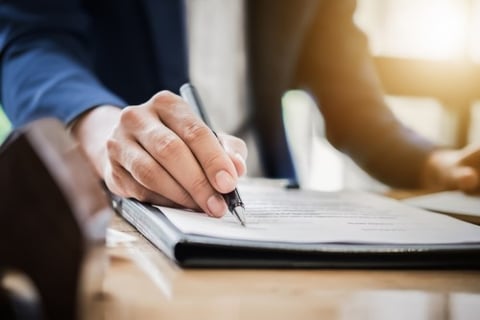 Looking for a change? Here are this week's top jobs from around the globe. You can find last week's round-up here.
United States
Manager, Strategic Enterprise Risk Management, California State University
California State University is seeking a risk manager. The successful candidate will manage and implement the various system-wide liability insurance programs and coverages (24 total) provided and negotiated by System-wide Risk Management and by Alliant Insurance Services, the insurance administrator for the CSURMA. You can apply here.
Risk & Insurance Management VP, Morgan Stanley
Morgan Stanley is looking for a vice president level risk manager, who will create, implement and manage alternative risk financing mechanisms. The successful candidate will be based in New York, NY. You can apply here.
Canada
Associate Vice-President, Legal and Risk Management, Humber College
Humber College is seeking a risk manager, who will report to the vice-president of human resources and organizational effectiveness. This role is responsible for ensuring high-quality risk management and legal services supporting the college community. In this position, the successful candidate will fulfill a strategic leadership role in support of the division and college mandate and will be based in Toronto, ON. You can apply here.
Europe
Global Quality & Risk Management, Senior Manager, KPMG
KMPG UK is currently looking for a seasoned risk professional to join its Global Quality & Risk Management (GQ&RM) team in London. The successful individual would be reporting to the London-based director, GQ&RM and to other directors in the leadership team, also working with the GQ&RM COO. He or she will be responsible for the preliminary drafting, tracking and publication of GQ&RM Special Alerts, including co-ordination with the subject matter experts and the Toronto based team. You can apply here.
Hong Kong
Regional Head, Business Risk Management, Standard Chartered Bank
Standard Chartered is currently seeking a high caliber professional to be its regional head for business risk management. The successful candidate will be responsible for ensuring that there is adequate support (people, processes, tools, frameworks, systems) in Hong Kong for necessary FCC controls. They will also be expected to provide people and talent leadership, management and coaching to direct reports to ensure they are highly engaged and performing to their potential. You can apply here.