When reputational disaster strikes, turn to crisis comms | Insurance Business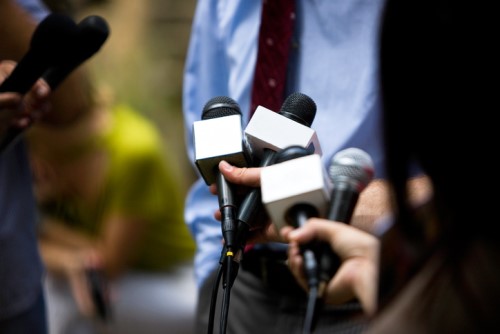 "It takes 20 years to build a reputation and five minutes to ruin it."
Warren Buffet's adage rings truer than ever in the age of social media, where one unfriendly tweet can send corporations spiraling into a PR disaster.
When it comes to managing reputational disasters, CROs are in the right spot. "Risk managers can help put a crisis communications plan in context with the disaster recovery plan," says David Oates, president of Stalwart Communications. "The risk manager is the singular point of contact for the planning and training of that." Which is a high-pressure place to be when the potential damage could be crippling.
Just ask H&M. The second-largest global clothing retailer recently came under fire for an image in its online store that showed a black boy model wearing a sweatshirt with the phrase, "coolest monkey in the jungle."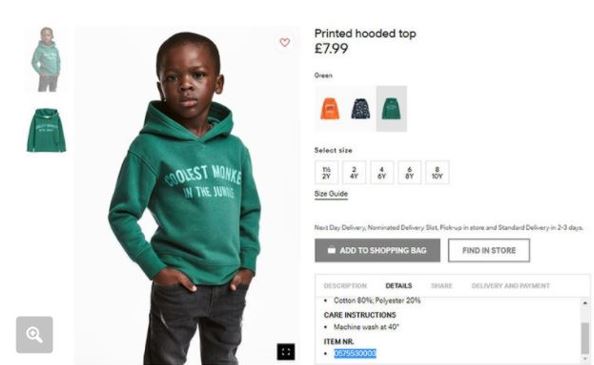 Source: H&M website via Associated Press
The image was added to the fast-fashion powerhouse's website over a weekend. Outrage spread across social media starting on Sunday night. By Monday, it was taken down. But the damage had already been done.
Abel Tesfaye, an R&B superstar better known by his stage name The Weeknd had previously designed two collections for the brand and performed at its Paris Fashion Week show. On Monday evening, he tweeted to more than 8m followers that he would no longer be working with H&M. Ouch.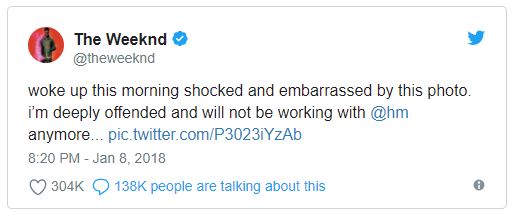 Source: Twitter
In Johannesburg, South Africa, police were forced to use rubber bullets to disperse a mob of activists trashing H&M stores over outrage with the retailer's racist image. The Economic Freedom Fighters, a South African political party, organised the protests in at least four malls around the city.
These kinds of disasters aren't reserved for the H&Ms of the world. Reputational crises are high on the corporate risk managers' radars, and rightfully so. According to Oliver Wyman's report, "Reputation risk – A Rising C-Suite Imperative," 12.6% of sudden stock-price drops are related to reputation, image, pricing, and market presence.
With social media, it could happen to anyone – even a small mom-and-pop tee-shirt manufacturer.
On a weekday afternoon in July 2014, the CEO of a small novelty shirt manufacturer based out of San Diego, California, called Stalwart Communications to ring the alarm bell. The New York Daily News had just called him. "What do I do?" he asked.
"This was a case of what happens when things affect your business that are theoretically outside of your control," says Oates, citing a crisis that his firm handled.
The shirt manufacturer was very niche. It employed about 30 people to make children's tee-shirts and sell them to retailers ranging from big box stores to tourist shops. "They were shipping these shirts in one box, and then in a separate box, they were distributing a bunch of assorted hangers with kid's faces printed on them," says Oates. "Then the retailer would put certain shirts on certain hangers, without a lot of instruction given as to which tee-shirts could go with which hangers."
Lack of specific instruction turned into a critical oversight in risk management.
"The issue was that somebody put a hanger with an African American boy's face on a monkey bodice suit," says Oates. "And all it took was one customer walking by to take a photo and put it up on Twitter."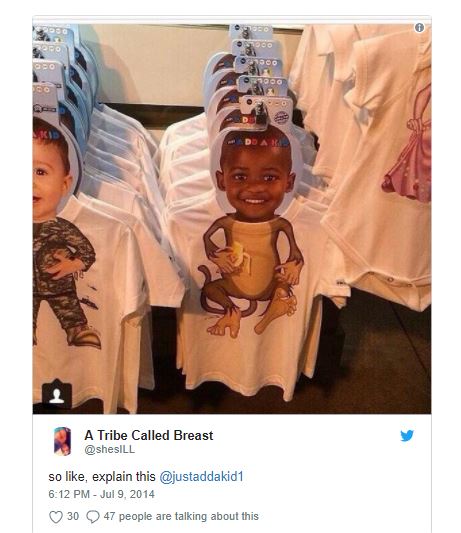 Source: Twitter
The moment the company became aware of the incident, a crisis communications plan rapidly was launched. Oates says, "We immediately put out a statement to media that did two things: It said we saw it the same time you did – we didn't authorise, condone, or tolerate this – and we apologise that this occurred and we're taking steps to ensure that this never happens again."
More action steps:
The company spread the statement far and wide. The announcement was posted on the homepage of the website and all social media calendars, and even the automatic phone message was changed to read the statement.
All possible stakeholders were made immediately aware of the incident and response. Separate directives were sent to all distributive partners who pick up the tee-shirt and hangers, notices were sent to all employees about what had happened and what was being done about it, communications were sent to all private investors.
A system was set up where every reporter and editor who was writing about the story was contacted and briefed on the company's position.
"We answered every email and every social media post," says Oates.
The swift and thorough action paid off. "The story died in two days because we were very clear and complete in showing empathy and action," he added. "There were no other reports, emails started to trickle, and social media died off in 48 hours."
As for H&M? It issued an apology promptly and promised to pull the product from its stores and website worldwide. But on the afternoon after the discontent began, it was still for sale on its UK online store. The bad press and reputational fallout continued well into the following week.

Related stories:
Are you prepared for a corporate crisis?
Renewing trust amid sexual harassment claims