Wildfire risk: The long-term impact on insurance | Insurance Business America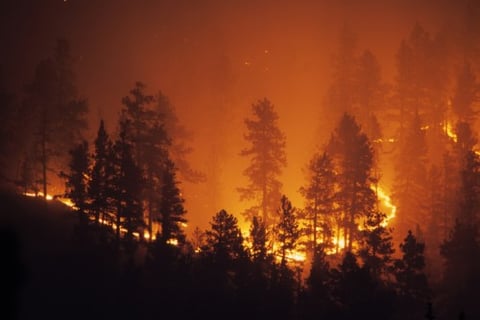 As California endures its worst wildfire yet, property owners face risks from all angles. Businesses face the threat of having premises or stock damaged or even completely destroyed, while employees are likely to be affected, potentially having a knock-on effect on their workforce.
Longer-term, the extreme weather trend is likely to have a wider impact on the insurance market, says broker and risk management firm, Risk Strategies.
"This is the worst wildfire in history, and there's another raging simultaneously. The impact will be far reaching and devasting," said Sandy Leon, senior vice president of the private client group for the firm.
"In the short term, residents will lose homes and belongings. In the long-term, the insurance market in the area will take a considerable hit. With the cadence of these disasters, California is on pace to become the next Florida – with catastrophes akin to hurricanes it's likely that we will see insurance carriers non-renewing homeowners' policies or possibly fleeing the market as a result," Leon told Corporate Risk and Insurance.
Following last year's fires, the area experienced heavy rains, which caused heavy growth of vegetation. With more vegetation equating to more brush, each year that this pattern continues means the risk of wildfire escalates, Leon explained.
"Currently, the fires are burning outside of the neighborhoods with the highest valued homes, which will help to keep total costs to insurers down – but that does not mean it won't make coverage harder to secure in the future. Residents living in brush zones will run into more obstacles and much higher premiums from here on out," she said.
Some high-net-worth individuals in the area will have access to private firefighters and fire-retardant treatments provided by their carriers.
"It will be interesting to see how effective these risk mitigation efforts are, should the fires begin to reach the mansions. The idea is to ensure jewelry, artwork and other expensive assets inside the home are protected, to avoid total loss," commented Leon.
Top tips for property owners are to invest time and money in landscaping over the coming year, including ensuring that any vegetation is trimmed to reduce the risk of brush fire. Leon recommends taking extra care over protecting assets and contents within a building, and to include offsite storage or a flame-retardant safe in your disaster plans.