Building bridges between CROs and insurers | Insurance Business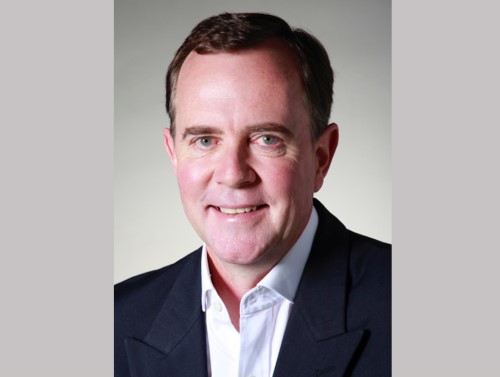 "If the insurer isn't speaking to the risk manager (and their team) in a large corporate, there's something wrong."

If anyone should know, it's Scott Ryrie. He's spent the past four decades as an insurer, reinsurer, and broker with companies like Munich Re, Aon, Allianz, and XL Re, among others in Australia, Germany, Singapore, and London. These days, he's the CEO of the Risk Management Institute of Australasia.

Ryrie joined the risk management community because he wanted to have a better understanding of the people who deal with the front end of risk, and since then he has become an advocate for connecting the insurance industry and risk managers. For him, mutual understanding is the key to success.

At present, there hasn't been enough of that connection between the two parties. "Some insurers don't understand enough about the risk management process to help them to assess the risk, which is an ironic statement, but I think in many cases it's true," says Ryrie.

And for their part, risk managers could benefit from understanding where insurers are coming from. "Risk managers sometimes get frustrated with the way insurers operate, and want a broader coverage that's not necessarily related to price, whereas the insurers are saying they want to grow their business," he says. "So, I think over the short term, there's got to be a meeting of the minds between those two parties."

The risk environment is only getting more complicated, and with risk managers increasingly at the forefront of corporate strategy, insurers are starting to take the time to get to know the CROs. "Risk managers are getting more prevalent, and there are now very clear risk management duties at the board," says Ryrie. "It's in the insurer's interest to understand what risk management practices are being employed, and it's up to the corporate to really get that story out, because that should improve the insurer's understanding of the risk."

Ryrie already sees the relationships between the parties starting to change. "I can see some insurers – partly driven by brokers – changing the way they operate," he says. "They're getting out of the old-fashioned, siloed mentality of classes of business and looking at a more holistic approach when they're looking at corporate risk."

And while it's true that brokers provide risk managers with an important lens into the insurance industry, insurers don't have to be cut out from the conversation. "I've always advocated that it's good for the insurers and reinsurers to be able to speak to their clients, as well. Not to cut out the broker, but to further everyone's knowledge both ways," he says. "I've always done that as a reinsurer, gotten to know my clients personally, as well as with the broker."

The walls are already beginning to break down. Ryrie says he's attending an event in Australia this week where risk managers, insurers, and brokers will be brought together in the same room. "That's being designed to really get them all together so that there is a further understanding of everybody's role, and how those roles can be executed in a better way," he says.

According to Ryrie, these are the kind of events that will drive both the insurance industry and the risk profession forward. "All the parties are getting together more," he says. "There's a much better understanding of everybody's role and the whole risk management scene."

Scott Ryrie entered the insurance industry in 1977 straight after leaving school. He spent four years in the direct market with City Mutual and Sphere Drake. Moving to Munich Re in 1980, Ryrie worked across marine and casualty. In 1986, he joined Alexander Howden (Australia) and spent two years working in the London market.

On returning to Australia, Ryrie started Nac Re in Australia, which became XL Re, and then moved to Singapore to run the region for XL Re. He then joined Allianz Re, Singapore, as the regional chief executive officer in 2008 until 2011. From 2012 to 2013, Ryrie worked at Guy Carpenter before starting Ryrie Consulting. He joined A.M. Best as commercial director, Asia-Pacific in 2016 and moved back to Sydney in 2017 as CEO of RMIA.

Related stories:
Inside the broker beauty contest
Lady Gaga, diamonds, and a Super Bowl performance: What could possibly go wrong?