Life before LEGO: From army officer to CRO | Insurance Business America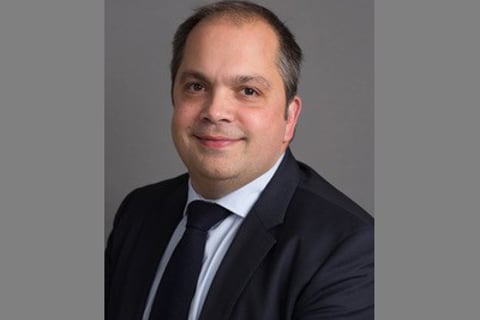 Rico Ferrarese signed up for the Royal Danish Army in 1989. Fast forward twenty years and you'll find him heading up the risk management department at one of the biggest brands in the world – LEGO. So how did that happen?

Ferrarese had a fulfilling and successful career during his 13 years as an officer in the army, but he eventually began to crave opportunities outside of the military bubble. "I had a lovely, good career, but I started to want what's on the other side of the fence," says the outgoing Ferrarese. "It's like you live in a box where everything is taken care of, and after I had been a company commander, I began to wonder about how I could use my skills in business life."

The big transition from military to civilian life started in 2002 when Ferrarese took an opportunity to study an MBA at Heriot-Watt University in Scotland. After finishing his degree, he launched his business career in sales. His transition to risk management began with an intense curiosity for understanding why some business strategies fail while others succeed. After investigating, he found that the link between planning and execution of strategic initiatives was crucial. "I joined the LEGO Group in 2009, and in that year, we started calling [that link] strategic risk management," says Ferrarese.

Other members of the risk management team at the LEGO Group came to the department with many years of experience within the company – sometimes at least 20. The energetic Ferrarese, though, was fast-tracked into the team while he was undertaking study for an MSc in strategic planning. "I was brought into the risk management team because I had a military background, an MBA, and I was studying strategic risk management," he says.

Originally hired as a strategic risk manager, Ferrarese climbed through the ranks before, after eight years with the company, recently settling in as the head of risk management, at the helm of his own department.

Ferrarese is full of confidence, but he's never been one to let his successes go to his head. For him, his work has been focused not on trying to land the next promotion, but rather on helping the business reach its full potential. "For me, it's always been about believing in what you're doing," says Ferrarese. "If you do that, then the opportunities will come."

Ferrarese has a distinctively optimistic attitude towards risk management. "The reason that I think risk management is a part of me is because I don't believe in looking at the downside... I believe you should always look at the upside," he says, "and that's where the story starts in risk management. I believe that looking at the upside — the opportunities — can save a company."

That, and maybe a little discipline carried over from a past life as a military officer.