Managing risk at one of the world's great health centers | Insurance Business America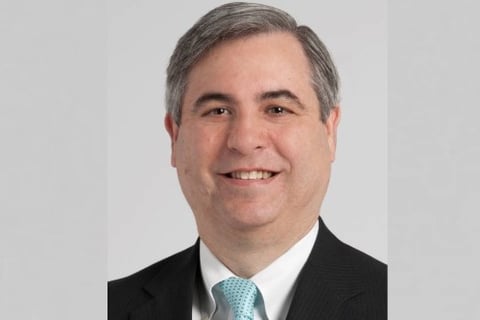 As stated on its website, the Cleveland Clinic is "a non-profit multispecialty academic medical center that integrates clinical and hospital care with research and education." According to Charles Kolodkin, its executive director with responsibility for risk & insurance, it is one of the "top two" hospitals in the world – the other being the Mayo Clinic.
Cleveland has a worldwide reach, with centers operating in many countries. The latest is currently being built in London, across the street from Buckingham Palace.
A hospital of such scope and success has much to think about when it comes to risk, and it takes a man with the skill and experience of Kolodkin – he's been in risk management for over 30 years (14 with the Cleveland Clinic) – to manage it all.
Interestingly, Kolodkin didn't initially intend to go into risk management, although he harbored vague ambitions of being in business.
"Probably if you would ask me in college what I wanted to do, probably I would've said I wanted to be a lawyer – that would have been my expectation," he said. "I also went to law school, but I'm not a practicing attorney."
So how did he get from law school to the insurance game?
"What really brought me into risk management is I actually got an MBA," he said. "I got that first. I went to the University of Georgia. It has a program with a concentration in risk management. I was, I'll say, recruited to get into that group. So, I did. I took some classes, and I found it interesting. That led to a career in risk management. That's how I got there."
It was the holistic focus of risk management that was appealing for Kolodkin over and above that of other areas of business.
"I guess what appealed to me most about risk management is it was a way for you to see all of the operations of a business pretty effectively from one department," he said. "If you're in marketing, you're not really seeing all the aspects of operations. If you're in finance or accounting, you're just seeing a little bit of a component for risk management."
A large part of the motivation for Kolodkin is to conceive of the risk management component of Cleveland as an extension of the aims of the organization as a whole. Effective risk management means better care for workers and patients.
"Because we're a healthcare organization… our goal is to take care of patients first," he said. "Caregivers are very important. Our employees, we take care of them. We want zero serious events to occur. We want everybody to have world-class care. So, that's everybody's objective and prime concern."
But while Kolodkin might be single-minded in his dedication to the provision of care, his philosophy is "to be open-minded" when it comes to addressing problems and devising solutions.
"We usually have pre-conceived ideas," he said. "It's not bad to have pre-conceived ideas, but you must remain open-minded, listen through, observe, and figure things out for yourself."
If you're one of the world's great healthcare innovators, you need innovative risk management, too.