New RIMS president reveals 2018 goals | Insurance Business America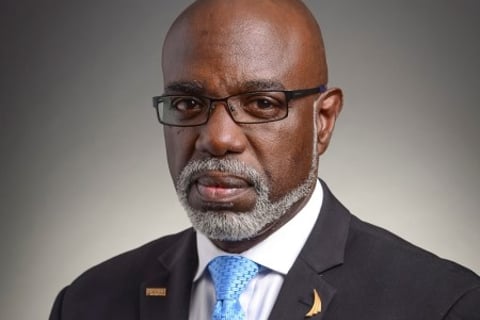 Robert Cartwright Jr was named 2018 president of the Risk & Insurance Management Society (RIMS) just last week, but the exuberant Pennsylvania-based risk manager is already committed to carrying out a legacy. He faces a tall order, to be sure. In the risk management association's nearly 70 years of existence, the organisation has grown to 79 chapters dispersed across the globe.
Currently the division manager of environmental, health, safety and sustainability at Bridgestone Retail Operations for the northeastern US, Cartwright has been involved in RIMS for 25 years and served as vice president prior to being named 2018 president effective last week.
In the coming year, Cartwright is eager to build on past success by spreading membership initiatives to chapters across the globe. "Our responsibility is to serve our membership," he says. For Cartwright, ensuring that members find value in RIMS is essential. Under his direction, the organisation will concern itself with not only growing its global membership but also enhancing the quality of membership by providing tangible tools for risk management.
One example of those is the RIMS-Certified Risk Management Professional Certification (RIMS-CRMP). "We're looking to champion our certification program that has really become a success," says Cartwright. RIMS-CRMP provides official recognition of professionals' risk management knowledge and skills. It is, he says, the only accredited risk management certification in the world that conforms to international standards.
Cartwright intends to expand RIMS' global reach. "Companies today are global by nature," he says. "We're no longer isolated by a North American thought process." With 11,000 members spread over 60 countries, connecting members across borders is key for his vision as president.
At the end of the day, Cartwright is passionate about the importance of having fun in all RIMS activities. "I used to say that I really came to RIMS for the food," he jokes. All seriousness aside, he is keen to remind members that RIMS isn't their day job – it's a place where experimentation and possibility run freely, and that it should always be something to enjoy. "You volunteer for something you have fun doing, so let's find the fun in what we're doing and celebrate our success."
With Cartwright's charm and charisma leading the charge, it shouldn't be just the food that keeps members coming.
Related stories:
Life before LEGO: From army officer to CRO
From the hospital gift shop to Swiss Re: One manager's journey to healthcare risk