Risk leader reveals the most attractive aspect of risk management | Insurance Business America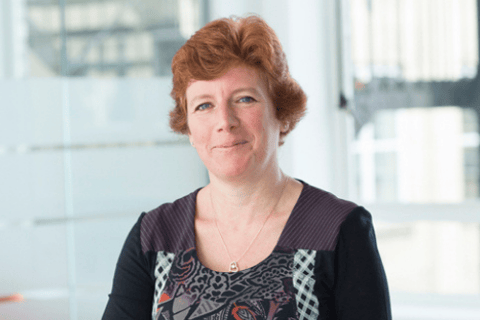 UK risk management and insurance association Airmic revealed in July that Claire Combes (pictured above) will be its next chairperson, succeeding Tracey Skinner.
Corporate Risk and Insurance caught up with Combes as she prepares to assume the role at the beginning of September.
Combes is currently chair of Airmic's risk management steering group and sits on other committees, including the audit committee. Across her career, she has held a wide variety of roles, allowing her to gain a breadth of knowledge and experience fundamental to understanding risk.
"I started as a chartered accountant and covered a range of finance roles before moving into assurance and then risk and insurance," Combes said. "I have been responsible for manging specific risks, which gave me an in-depth knowledge of those areas, but have also chaired or sat on various committees providing oversight over risks. I have worked for a number of FTSE 100 and large private organisations, but also support the SME community. I have held non-executive roles and have been an Airmic board member since 2016."
According to Combes, what drew her to risk management is its relevance to all aspects of business and organisations.
"For me, it is about facilitating business opportunity – understanding current and future opportunities and associated risks and then understanding how to maximise opportunities whilst preventing, managing or transferring relevant risks," Combes said. "This can often drive efficiencies. The pandemic has shown how unexpected or unmanaged risks can have a significant downside, but also how innovation can be driven through necessity."
Combes believes that proper risk management played and will continue to play an important role as organisations recover from the effects of the COVID-19 pandemic on their operations.
"There is no doubt that organisations that have considered risks and opportunities formally were better prepared to weather the storm and react quickly," Combes said. "But I would encourage all organisations to think about potential risks; Airmic has resources to support with understanding current and future risks and thinking about how to manage, mitigate or transfer these risks."
Combes emphasised the importance of risk professionals joining industry associations such as Airmic to further their knowledge and skills in the field.
"I am passionate about the value that Airmic, which is a not-for-profit organisation, offers to members and partners," Combes said. "Working for the benefit of members, we provide thought leadership, training and continuing professional development on risk and insurance, along with opportunities to share thoughts and network with other members. Expanding the membership to allow others to tap into that value is a priority for me, both within existing member organisations and into new organisations. Personally, I have successfully expanded membership within my own organisations into areas such as risk, insurance, audit, data protection, business continuity, safety, security, legal, sustainability and loads of other areas. All of them gain value from their membership.
"Remember that when your organisation has six [Airmic] members, all additional members are free," Combes said. "Members can now also be rewarded through the membership referral scheme for promoting membership to new membership organisations. I also think that there are some new membership groups (such as non-executive directors and SMEs) that we could support with their understanding of risk management and insurance."
As the association's chairperson, Combes will work to strengthen its ties with various partners across various industries such as risk management, legal and insurance.
"Our partners are absolutely key to delivering the value that Airmic provides," she said. "I'll be working with our partners to understand and maximise new opportunities for engagement with both members and other partners."