Risk manager on exciting work episodes, and his passion for mentoring | Insurance Business America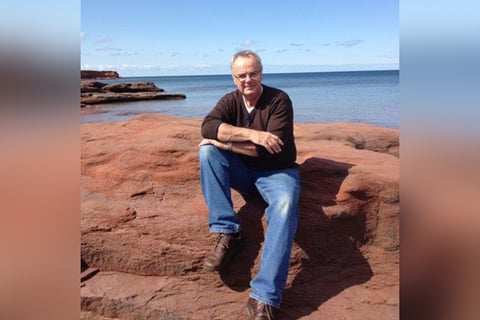 Having been with Irving Oil for more than 48 years, Steve McCormick has his share of hair-raising stories.
The important thing, though, is to learn from the challenges you confront. He told us that in 1998 he and his team "had a major loss in a refinery" where there was the potential for serious environmental exposure.
"We've certainly been focused on health and safety in our company for many years," he said. "Certainly, we don't want those types of claims. That one was a difficult one because it was on totality and it took quite some time to get settled – but it was a learning lesson for me because I understood more about how to deal with insurers; any claims that followed after that seemed minor."
McCormick says that his current role as risk manager isn't as sedentary and desk-bound as he once anticipated.
"It certainly isn't always just a role behind the desk – which is kind of what I thought it might be – so I think once I took the role, it seemed like I was getting called at all hours at night to quote and have a look at something," he said. "But it is really interesting."
One especially exciting episode came when one of Irving's crude oil ships, carrying 2.2 billion barrels of product, was hit by another in stormy weather. Although they avoided a spill, there was damage to the vessel that necessitated McCormick braving the intense weather to sort things out.
"The weather was quite rough – and I always laugh when I tell the story – I went out on a tight boat to go out to look at the damage and get on board the ship to meet with the folks employed," he said. "Trying to keep the ship, figuring out what we had to do to get it repaired – and we had quite high water, it ain't a fun day at high tides…"
So, he put on his floater jacket and stepped outside on the boat, only to be immediately intercepted by the captain.
"He was doing his work and I stepped outside and he immediately came out and said, 'You can't stay out here,'" he explained. "And I said, 'Oh, no – I'm OK, I was a little close in there.' I said, 'If I go overboard, I've got this jacket on.' And he said, 'Son – the only thing that jacket will do is bring your body home to your wife.'"
Sensibly, he went inside.
McCormick is on call 24/7 to respond to different issues and manage risk in real time, which obviously has its fair share of excitement. But we ask him what other job he'd choose, if he had to?
"Well, I think I always wanted to be a teacher," he noted. "I had considered it at one point. I do like to teach … I like to be able to work at something and pass it on to people. I still do that sort of teaching in a way because if I can even instruct the younger generation that work for us now – I can tell them stories of the company or different things that have happened or if I've learned something that I could pass on- I do."
McCormick's fondness for mentoring is unsurprising. His father instilled him with the motto of always having a kind word for everyone. His company has been involved with programs and campaigns to educate kids and give back to the community – whether teaching youngsters to read or supplying them with school breakfasts in inner cities.
"We had a project with one of our local schools and we had a literacy campaign where we could work with children so they could learn to read – I found that very rewarding," he said. "The last student was a young girl who was just sort of a pre-teen prior to junior high and she had never read before. And we sat down and I had picked the book – the Matilda series about a young girl who had special abilities. And we read that her first term. She was delighted. She said when she finished it, 'That's the first book I've ever read!' I said, 'Well, let's get another book that you can finish, too.'"
When McCormick isn't managing risk at all hours, and mentoring youngsters and co-workers, he likes to spend time with his family – which is important to him.
"My wife and I have been married for 46 years. I have children, grandchildren, and great-grandchildren," he said. "For those types of things, we always have family events. I always tell people that while you're here [at work], you do a good job – but you leave it behind. You try to get that real good life balance if you can."