Steve McCormick on 48 years with Irving Oil | Insurance Business America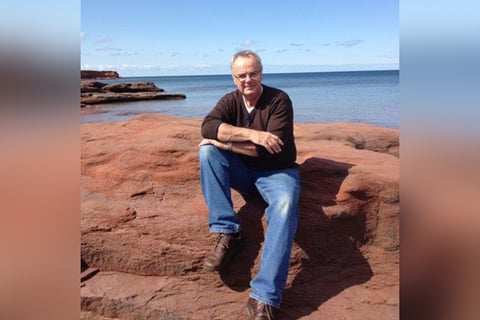 Steve McCormick has worked at Irving Oil for over 48 years. Now, he's the senior manager for insurance and risk, a role he finds "very rewarding."
"It involves all aspects of the company and everything about the company's goals – refining to retail to all delivery aspects that they need," he said. "It's a broad spectrum, so I enjoy it very much."
It's a role that represents a lifetime's work.
"I think everything started right out of high school," he said. "I didn't have any formal education after high school. I stayed in the company and they provided lots of education depending on what role you had – they would send you to some type of school or to a course for you to understand what it is you're doing."
Irving Oil will celebrate its centennary in 2024 – and with McCormick harboring no ambitions to step down anytime soon, he may be steering the company's risk management into its second century.
He cites the first time he travelled to London to "meet with many of the insurance companies that we dealt with over the years" as an important turning point in his career. He thinks it's essential to be good with people, an able networker, and a good team player that is able to see both sides of a question or deal.
Indeed, were he to offer advice to a younger version of himself, it would be of this theme:
"I think building a relationship is a key thing," he said. "So many of the young people today, they spend so much time on the phone, texting – no-one is keeping up with things anymore. I think they need to continue to just work with people and know people and I think face-to-face meetings are much better than doing everything over emails."
This perspective is doubtless connected with a motto his father instilled in him, that "a kind word goes a long way"; always treat people kindly and with respect, and this will pay dividends in all areas of life.
We ask McCormick how the industry is changing, and where he thinks it's heading to in the future – what's likely to change?
"I come from a time when … there were no such things as cellphones." So "technology will kind of continue to smooth out how things are done."
He thinks companies need to look ahead to the next generations, too, to keep them dynamic: "I think the current risk management folks are starting to get old," he said. "We're older I should say. We need to promote these types of roles to younger people."
Although he admits that traditionally it has been a male-dominated industry, he is hopeful that the tide is turning and more and more women are starting to occupy essential posts.
"I found over the last number of years that there are many, many more women that I deal with on the underwriting side of things; indeed with insurance companies and they do hold key positions … You can certainly see more women in key roles, and I think that's great," he said.
He added that although you can never know precisely where the risk sector is heading, and there will always be surprises, he has a sense of some of the movements – like a more rigorous interest in workplace violence.
"Things like workplace violence and how we handle that," he explained. "It's not so much that you're going to have a policy to pay for something - it's how you train people and help people to understand that maybe workplace violence is something that could happen and how do you react to it? In my mind, that's a way of dealing with risk as well."
Keep meeting people, keep learning, keep innovating. That seems to be the takeaway from Steve McCormick's career – thus far. But he's still got a fair few years left in him.