Top concerns for this risk manager? Litigation and technology dependence | Insurance Business America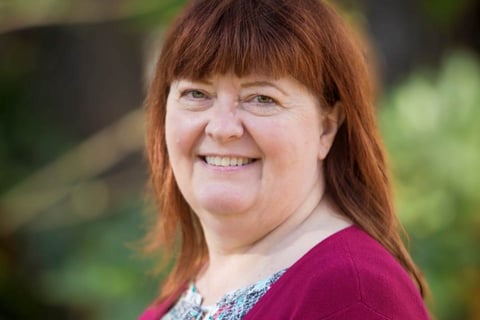 Many of us dream of a job in which we can combine a role that stimulates and challenges us with the practice of doing good or giving back to the community. As risk manager for the Diocese of St. Augustine, the Catholic Church of North Florida, Deborah A. Tauro has been able to do just that.
Tauro, who has more than 20 years of industry experience, began her career working for a risk management firm – but not actually doing risk management. Initially, she worked across accounting and computing, but after being relocated to the company's home office was moved to a new role focusing on the insurance function, including the administration of the risk management information system. Later, after growing her skills and knowledge base through stints at Landstar Systems, CSX Corporation and Regency Centers Corporation, Tauro changed tack.
"Due to some family and personal issues, I decided I wanted a position where I felt I was giving back to the community, so I shifted my energies to a different industry for a few years," she told Corporate Risk and Insurance.
Tauro worked as an instructor and program director for a local college, where she coached and mentored others to "grow, learn, and be better individuals," but thought often of her time in the risk management world.
"I still missed risk management as it was a large part of the way I thought about operations and problems that I encountered every day, so I always kept my eye out on the movement in the industry," she said.
When the position for a risk manager at the Diocese of St. Augustine popped up, Tauro says she felt as if she had found what she was looking for.
"I had finally found a position where I could use all the risk management skills I had accumulated over the years and still serve and give back to the community. Through my position, I can help minimize the risk for all the Catholic churches and schools in our community, and I feel truly blessed to be able to use my skills in this way."
After decades in the industry, Tauro has seen both evolution and revolution in the landscape. Asked for the most sweeping changes she has witnessed during her career, she names litigation and the rise of technology.
"We live in a very litigious society – I have seen a steady rise in litigated claims due to many different factors, and many are driven by the economic structure we live in as well as the issues we have with the medical industry," she said.
Our increasing societal dependence on technology over the years has also ushered in new risks - namely in cybersecurity, social media, and data integrity.
"I remember when the biggest issue you had to deal with was an email going to the wrong person – now you never know where it will end up," Tauro said. "So, we must always be diligent about what we put out there in our professional and personal lives. Identity theft has become a much larger problem – I remember when you had to worry about someone going through your trash and stealing your information, now they can just walk by you and read your information right out of your wallet."
Day-to-day, Tauro names risks to life and safety as well as the potential for natural catastrophes as the biggest concerns she manages in her role.
"How can I minimize those risks? My focus on these risks is to minimize them through education and training, as well as maintenance and improvement programs," she said.
"Property loss due to hurricanes is always a huge risk and we have had significant losses in the last two hurricane seasons. However, I feel through preparation and planning, we are learning and improving our processes each year – in the hopes of weathering the storm a little better."