Top risk manager on how the risk management bug hit him | Insurance Business America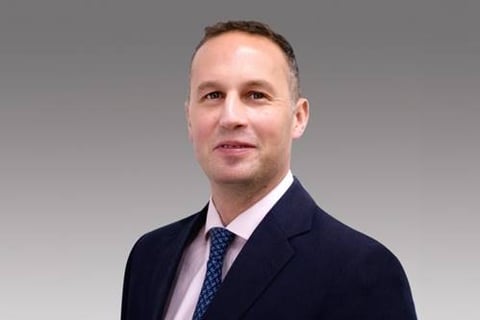 Benjamin Dunston (pictured) is Willis Towers Watson's head of broking in Asia. Prior to this, he has held key leadership positions in various international insurance firms, including global insurer Chubb.
Dunston describes himself as a risk and insurance professional who directly sought out the career, straight out of university. As a risk and insurance professional of nearly 20 years, he believes it is now incumbent on the risk industry to take a wider advisory role.
Corporate Risk and Insurance caught up with Dunston to learn more about his thoughts on the industry. In this Q&A, Dunston shares what he considers the key areas of development for the risk management industry.
Corporate Risk and Insurance: Who or what has inspired you to be involved in the insurance industry?
Ben Dunston: I did a business degree at Sheffield University in the late 90s and part of the syllabus was risk and crisis management and how corporate responses to a disaster are all important. It was about the empathy of the individuals inside the business and the culture that engendered. Doing this module inspired me to apply to Willis, where I started in London in 2001.
CRI: You previously worked with Pembroke Managing Agency London and Chubb Singapore. Prior to this, you were an executive director for financial & executive risks at Willis London for a number of years. What have you learned from these experiences and how do these lessons help you now?
BD: I started my career in Willis in 2001, my boss at the time taught me the benefits of being thorough, taking the long way round and taking responsibility for teaching yourself. He would be embarrassed to admit it now but he was quite strict and had very high standards which have stayed with me throughout every role that I've done subsequently. If it's worth doing, it's worth doing properly.
CRI: Tell us briefly about your role at Willis Towers Watson and in the industry as a whole.
BD: It's a wide regional role, which looks at our go-to-market strategy within the context of today's business environment. This incorporates developing new platforms and placing strategies, upgrading our data and market analytics capability, as well as establishing and maintaining key relationships with insurance carriers.
CRI: What notable changes do you see in the insurance market in the region?
BD: Asia is a growth powerhouse and also a hotbed of innovation within the world, so it stands to reason that we are likely to see the market grow and develop here faster than other regions. The proliferation of mobile technology for payments and e-commerce is leading to millennial consumers (21 to 37 years old) expecting a digital, hassle-free interaction. The insurance industry needs to heed this demographic group as it transcends country and nationality. Some non-traditional channels such as bancassurance, website aggregators and super apps are starting to focus in this space. Contrary to popular opinion, most insurers are taking this extremely seriously and the most progressive companies are shaping themselves for this change.
CRI: What are some of the challenges that risk managers in Asia face? How are these problems being addressed?
BD: Risk managers in Asia face challenges such as interconnectivity of business and a reliance on computer data and the Internet. Consider then the effects of a cyberattack on a non-prepared company, the reconstruction of data and third-party liability to their own customers. This could lead to a shutdown from which some businesses may not re-emerge.
CRI: What do you see as the key areas of development for the risk management industry?
BD: Evolving the risks and services outside of traditional risk engineering or catastrophe modelling into, for example, cyber vulnerability, business interruption and climate change. It's incumbent on the risk industry to take a wider advisory role in the context of today's business environment which is getting more complex and interconnected by the day.
CRI: Outside the insurance business, what do you enjoy doing?
BD: I'm kept busy by two young children, but if I can sneak out early enough, I enjoy going for a run through the more wild areas of Singapore such as the MacRitchie Reservoir.
CRI: Complete this sentence: If I wasn't in insurance, I would be…
BD: An author. I began to write a fiction novel some time ago but then life got in the way. I still have a great idea though, so one day I may get round to finishing it.