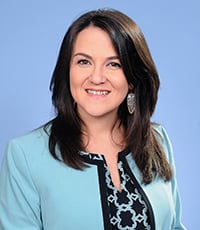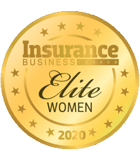 Erin Gonzalez, All Risks
Vice president, Dallas MGA
All Risks
A self-proclaimed "insurance baby," Erin Gonzalez followed in her parents' footsteps when she joined the All Risks University program in 2016. The following year, she helped launch the All Risks' Dallas MGA group as a co-lead and assumed sole team leadership in early 2019. She led the unit to 72% growth in just one year; since its inception, its premium has grown by 157%.
"I love the wins I get to help make happen," Gonzalez says. "The win for the insured whose policy allows them to start a dream company or crafting coverage to protect their investments. The win for the agent who was struggling to find coverage or land a big account. The win for All Risks Ltd. when rounding out a large account and solidifying it as the agent's one-stop-shop."
In addition to her managerial role, Gonzalez mentors All Risks University graduates and speaks at local universities about the E&S sector. She is an avid supporter of diversity and inclusion and refuses to allow age or time in the industry to dictate how anyone's contributions are measured.